Workplaces have a long history of continuous evolution with rapid advancement in technology. These workplaces and organisations have progressed towards adopting smart meeting and office technologies to maximize productivity and performance. Curious about how technology is fueling the growth of smart offices? Read below to know more about various aspects of smart meeting rooms like smart office solutions, ideas, smart office technology 2022, and much more. 
Introduction
Digital technology is transforming the way people do business, collaborate, and communicate information within an office setting for their day-to-day operations. Organisations are continuously expecting to increase productivity and team collaboration within their office spaces and meeting rooms by incorporating smart tools and resources that enable their employees to work successfully.
One such smart office tool is an interactive flat panel display. It's one of the most widely used technologies within offices, meeting rooms, conference rooms, and boardrooms. Apart from numerous commercial advantages, they allow you to interact with colleagues worldwide to conduct smarter meetings seamlessly without any hassles.
CloudTouch is one such interactive intelligent panel that allows you to deliver seamless presentations, makes your meetings interactive and engaging, inspires team collaboration, encourages creative brainstorming sessions, and much more by converting your traditional office into a smart office.
What is a Smart Office?
A Smart Office is a well-connected, high-tech workspace designed to make employees work smarter, faster, and better with intelligent technology that blends hardware and software tools to create a highly productive work environment.  
Whether employees are working in the office or working remotely and communicating with their in-office colleagues, a smart office employs connected technology to help them work more successfully and efficiently.
Collaboration and productivity tools, video-conferencing software and hardware, and meeting room technologies are all such common examples of smart office solutions that give insight into how different office spaces are used. Smart office products adapt to changing workplace communication methods and deliver data, resources, and tools to help make the future of work. 
Smart Office Benefits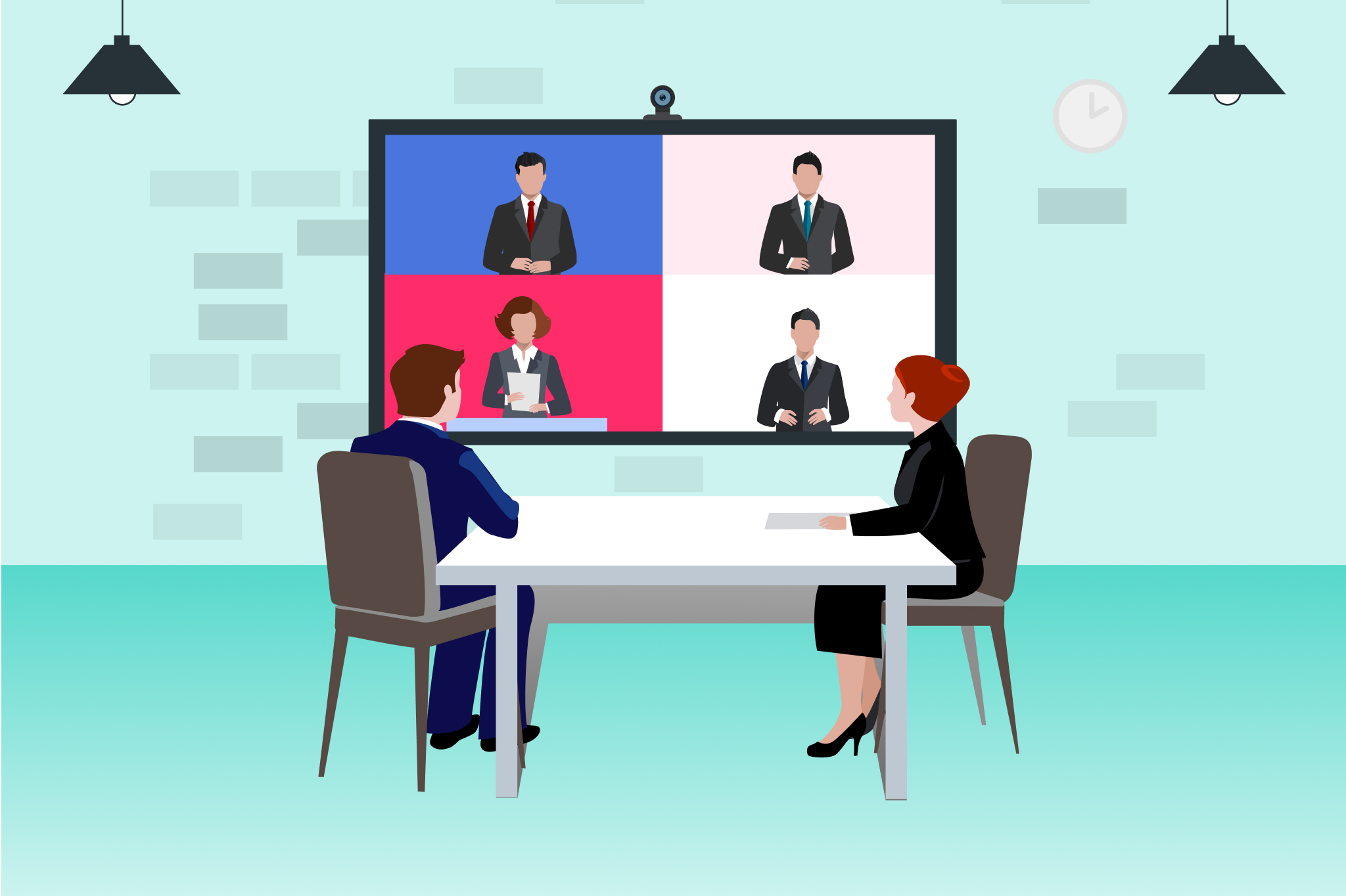 Adopting a smart office could be the stumbling block to your company's long-term success. Here are some of the benefits of having a smart office:
Boost Productivity
Companies that take a smart office approach are more likely to succeed than those that take a traditional one. There are several possibilities for processing, monitoring, and managing information flow within a smart workplace. This data can create patterns and strategies that improve workplace interactions and connectedness. It gives employees a unified platform and equips them with the necessary settings and tools to be innovative and achieve its objectives.
Improved and Unified Communication
Employees in the old workplace lacked a solid and consistent communication mechanism. Messaging apps have made it simple to interact with people or groups in the modern world. A smart workplace consists of several linked platforms that allow employees to communicate with one another regardless of their location. This can improve aid decision-making considerably because feedback is instantaneous, allowing things to proceed more quickly.
Time-Saving
The smart office system uses cutting-edge technology to make even the most challenging jobs easier. These jobs may be completed in a short amount of time, allowing personnel to focus on more important responsibilities.
Smart Office Products/Tools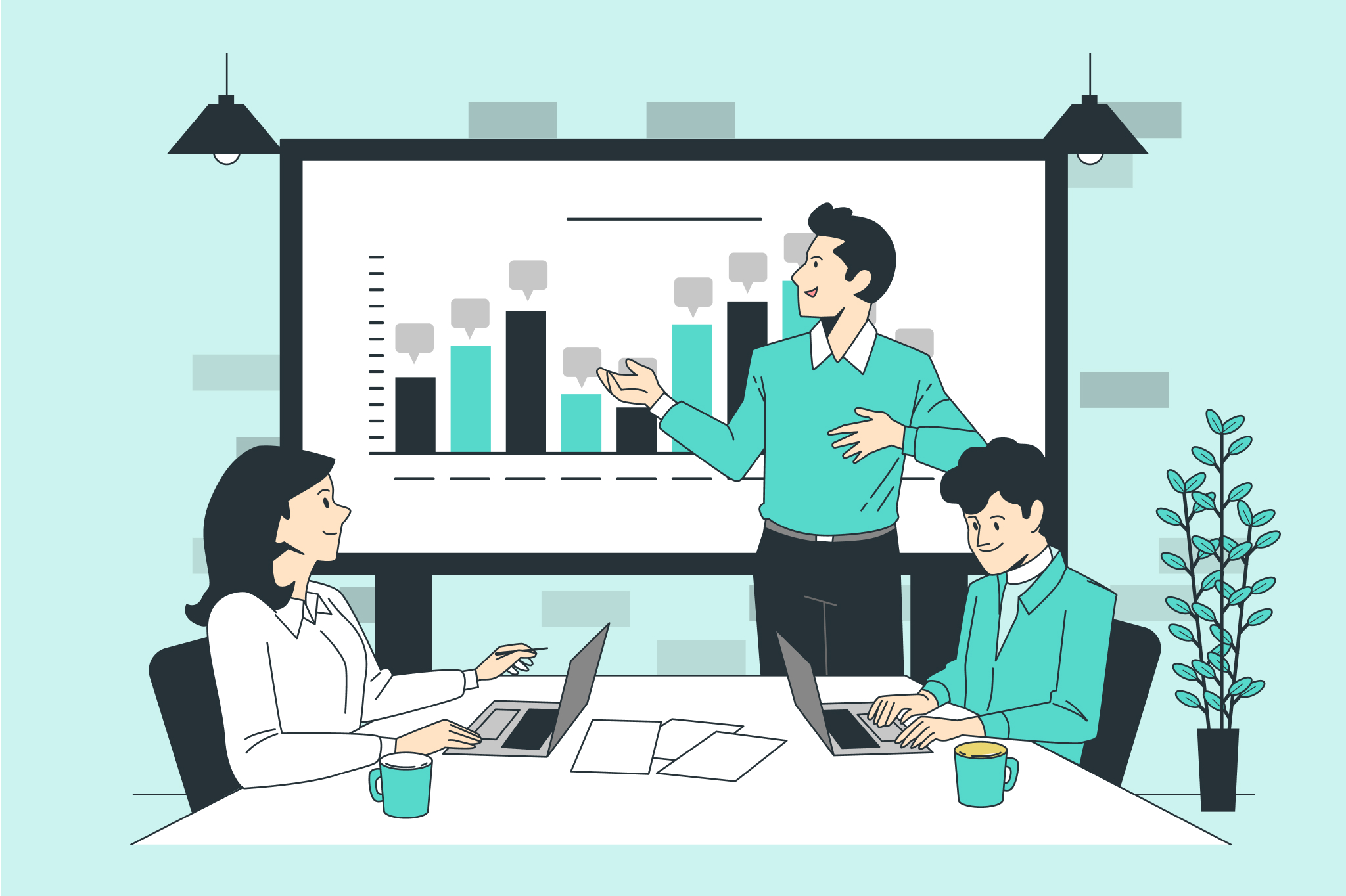 Some of the best smart office products that businesses and IT leaders can adopt are:
Smart meeting rooms

– Intelligent technology blends hardware and software tools into the meeting area to offer a highly productive meeting experience for remote and in-person guests. Meetings and conference rooms are outfitted with tools and technology that make meetings a breeze. They're frequently combined with software and hardware for video conferencing, interactive whiteboards, team collaboration, brainstorming, and productivity applications

Interactive flat panel displays

– A large-format touch screen panel called an Interactive Flat-Panel Display (IFPD) is perfect for meeting rooms and collaboration areas. With a higher-quality display, greater connection, and built-in software solutions, it replaces clumsy or outmoded projector and display technology. These solutions are ideal for presentations, training, brainstorming of ideas, and seamless exchange of information during meetings. 

Digital whiteboard tools

– When you're brainstorming ideas, you can easily collaborate within teams and get all the benefits of an in-built digital whiteboard functionality in Interactive panels with various tools that outperform traditional whiteboards

Video conferencing Webcam

– This assists in the creation of smart meeting rooms by making it quick and easy to interact with employees regardless of their location. Delivering team presentations, virtually sharing notes or multiple screens with distant conference participants is easier in the meeting room with professional business video-conferencing webcams 

Wireless collaboration system

– The practice of two or more individuals working together to exchange information or ideas, to and from a bigger display using a laptop/tablet/phone is known as wireless collaboration

Productivity tools

– By optimising various other office apps and business software, these smart office products allow to create a space more than the place of work.
Teams may interact and cooperate in real-time using visual collaboration platforms. Simultaneous editing, whiteboarding, diagramming, screen sharing, sticky notes, comments, and video and audio conferencing are some of the collaborative features offered by visual collaboration systems. Remote employees can join meetings and work from anywhere using video conferencing software. It facilitates communication between on-site and remote staff.
Collaboration Solutions for Smart Offices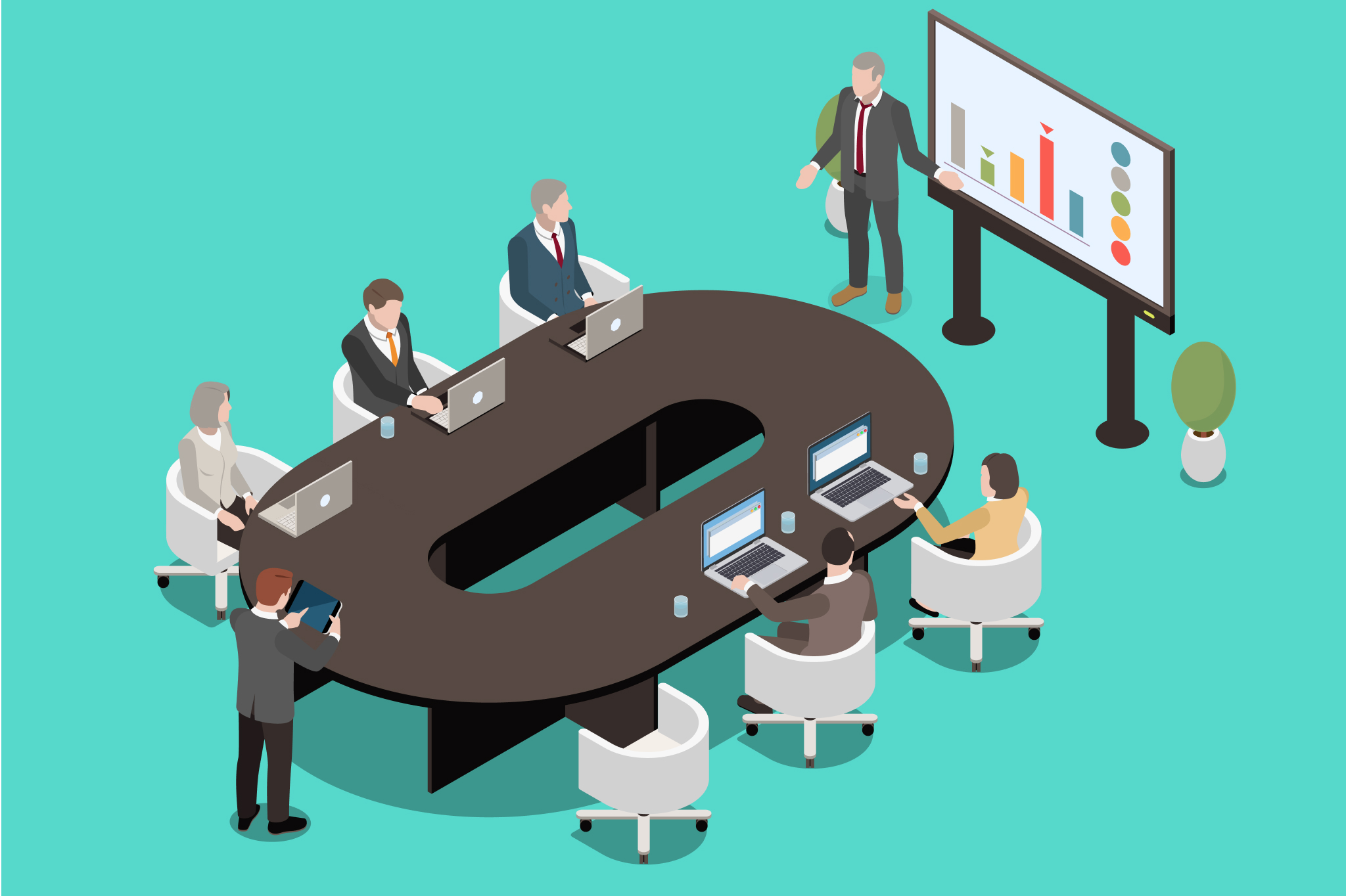 Teams may interact and share ideas in real-time using collaboration solutions that make work smarter and faster, like interactive panels adaptable with video-conferencing software and webcam. Simultaneous annotation, digital whiteboarding, wireless screen sharing, video conferencing, and running various office applications like emails, presentations, documents, worksheets, browser, and other collaboration apps running on Windows, Android, iOS, Mac OS, and Linux ecosystems, with ease are some of the collaborative capabilities offered by interactive panels for smart meeting rooms.
These interactive panels are designed for meetings, conferences, boardrooms, education institutes and are industry-agnostic, built for businesses of any size, any sector. Team presentations, training, brainstorming, video-conferencing, and entire meeting management are common use cases.
As offices participate in a dynamic, collaborative experience CloudTouch provides a plethora of in-built tools and functionalities to improve any workplace environment. 
Looking to transform your traditional workspace into a smart office?
Schedule a Free Demo of Cloud Touch
Frequently Asked Questions
1. How do I turn my office into a smart office?
Transitioning to a smart office has its own set of challenges that can be easily handled. So here are a few pointers to make the transition go as smoothly as possible:
If you're on a tight budget, make the most of what you already have. You might gradually introduce technology into your organisation to keep your costs under control.

Most smart solutions enable employees to work from anywhere in the world. It elevates the risk of privacy intrusions, as well as the likelihood of being a victim of a cyber-attack. As a result, it's critical to keep track of their performance both inside and outside the office and make them aware of it. You can also limit access to social media through office devices by deploying blockchain technology.

Make use of trendy and cost-effective workplace innovations that many forward-thinking businesses are implementing. One of them is CloudTouch.
2. What are the key benefits of smart offices?
We have mentioned in great length above some of the significant benefits of having smart offices within your company. Some other advantages include:
Convenience

Improved staff efficiency

Energy savings

Cost-cutting

Increased security
The Bottom Line
There is no denying that interactive displays such as CloudTouch are essential in transforming a typical office into a smart office. Wherever they are employed, they promote efficiency, engagement, and participation. It delivers a practical and workable solution for your team's collaboration needs when combined with other technologies. As a result, a high-quality display solution is required to digitally empower a conference room and achieve business-building results across the enterprise.
Some of the major benefits that CloudTouch provides in your smart offices are:
Makes meetings and presentations more interactive and engaging

Encourages team collaboration and participation in discussions

Allows sharing of screens wirelessly

Provides an intuitive and easy to use interface

Allows seamless content interaction on a real-time basis

Provides a multi-platform compatibility