Since the emergence of COVID-19, the number of workers operating in a hybrid capacity has increased dramatically. The technology infrastructures needed to support this hybridised workforce must evolve. Conference room technology has taken centre stage for businesses to continue interacting and working with clients and workers in such an atmosphere. Businesses may use smart meeting room solutions like CloudTouch to connect real and virtual meeting places using integrated technology. In this blog post, we'll be showing you some of the most common meeting rooms problems and the various conference room technology and wireless conference room solutions to overcome these issues. 
Introduction
Over the past decade, the planning and execution of corporate meetings have been transformed, primarily by relentlessly innovative and far-reaching technologies, into something more sophisticated than what had preceded, almost unchanged, for a half-century. But throughout that remarkable metamorphosis, one element has remained virtually unchanged — the meeting room.
Meetings continue to be an important decision-making tool and a pivot to building a culture in any organization. They're essential for good team communication, enabling collaboration, creativity and innovation. However, it has become critical to figure out how to make your company's meetings more efficient and productive. 
Nearly 300 IT leaders were recently polled to learn where they're spending to make the most out of their workplace technology budgets and what criteria are the most essential this year when it comes to workplace technology. Almost 90% of CEOs invest in tools like interactive smartboards, virtual conference software, and improved audio equipment to bridge the gap between virtual and in-person guests.
CloudWalker is one such Indian technology company building digital ecosystems for meeting and conference rooms with the latest products in Interactive panels, AV displays, Wireless presentation and Video-conferencing solutions to empower enterprises, small-medium businesses, education institutes and government offices to present, collaborate and share information seamlessly with their audience in smarter and productive ways. Get to know more about the solutions here.
Table Of Contents
5 common

meeting rooms problems

Latest

meeting and conference room

technology – Addressing the most common meeting rooms problems after Covid-19

Frequently asked questions

The bottom line
5 Common Meeting Rooms Problems
Meetings are an inescapable element of running a business. With the rise of remote and dispersed workforces, it's more important than ever for teams to be able to communicate successfully even when they're not in the same room. Meeting and Conference room technology is a must when bringing people together for meetings. Regrettably, it does not always operate as smoothly as businesses would want. Here are five frequent meeting rooms problems to be aware of and avoid.
Delayed meetings due to HDMI or AV cables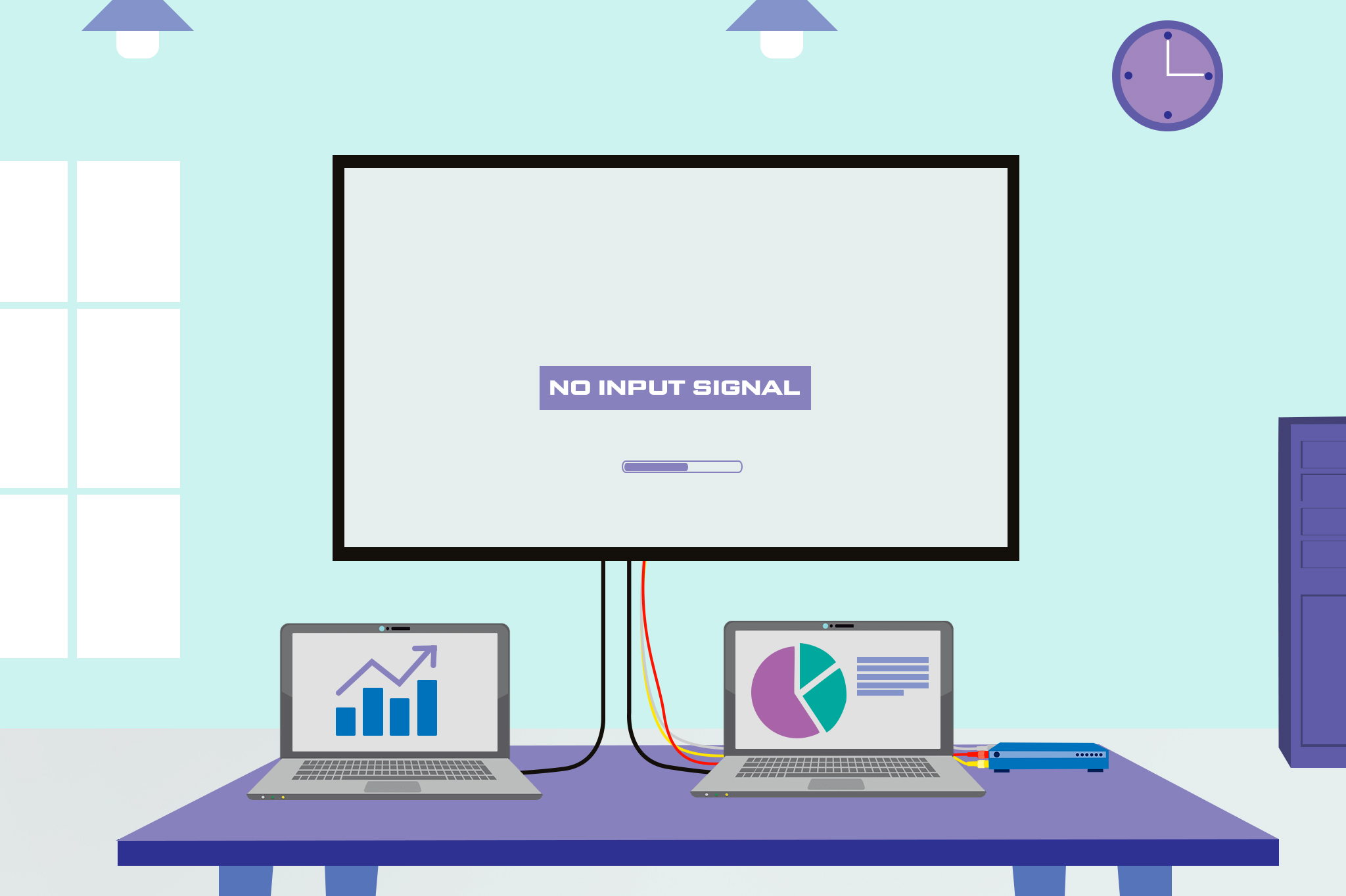 Nothing is more frustrating than getting ready for a major meeting only to discover that you're facing connectivity issues due to HDMI cables or your laptop is unable to connect to the projector's AV cables. These cables and wires make your meeting room look messy and cluttered. Moreover, it's time-consuming to plug and unplug HDMI or AV cables to connect different sources. This raises your dependence on the IT guy causing delayed meetings which is a significant time-sink for all participants. A simple and cost-effective solution is to adapt wireless presentation systems instead of cables to have a clutter-free set-up. 
Lack of seamless connectivity between devices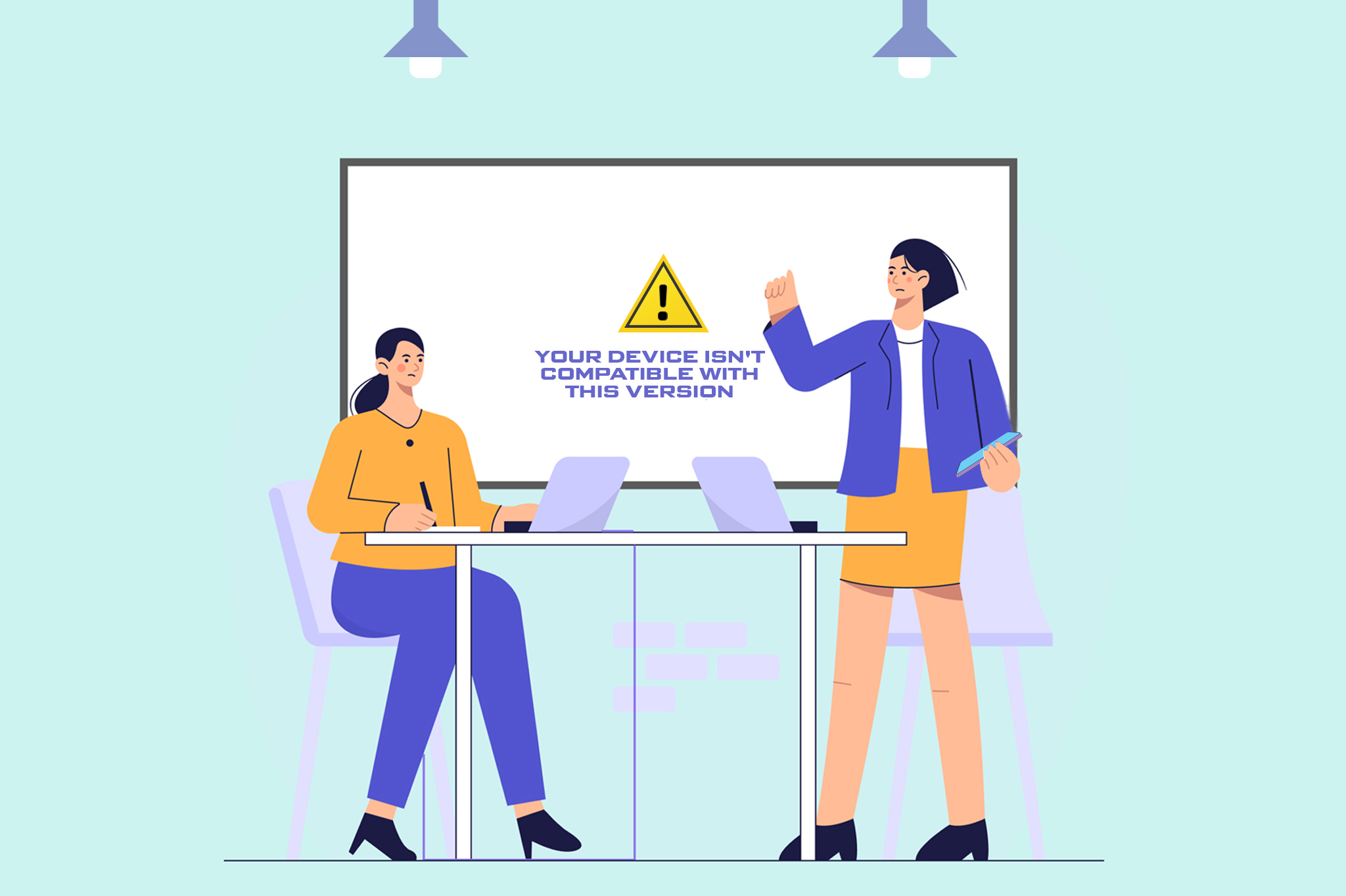 Conventional meeting room tools pose serious limitations of connecting multiple devices like laptops, smartphones, and tablets simultaneously to a common meeting room display. Participants keep shuffling HDMI cables to run presentations in turn which hampers the information flow and makes the meeting time-consuming. Many conference room systems are incompatible with the latest smartphones, tablets and laptops, limiting connections to specific operating systems or software versions. Also, blurry visuals caused due to outdated displays and dim and chopped-up audio too may disrupt the quality of meetings. 
Lack of Audience Participation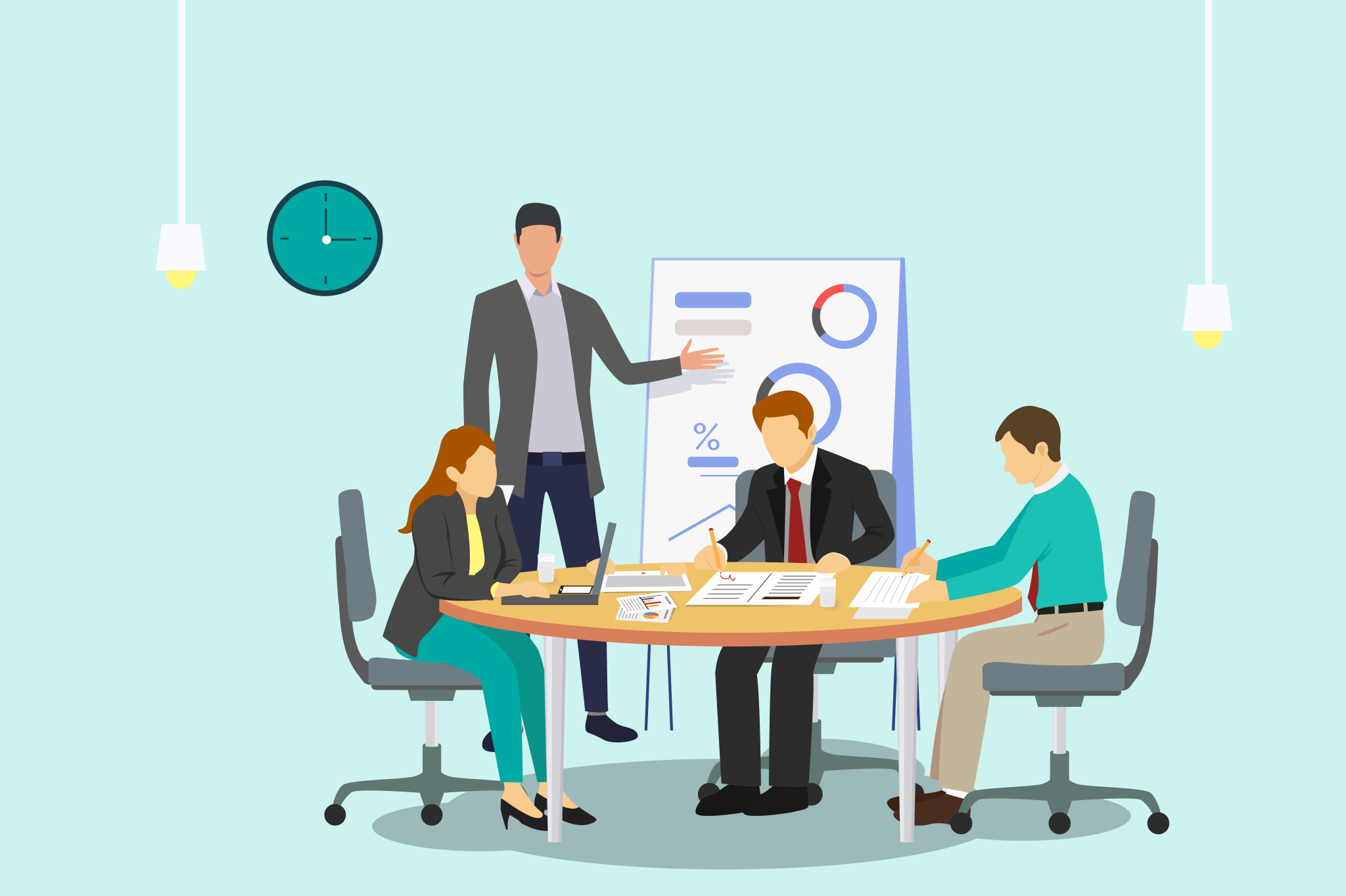 Current tools like projectors, TVs, traditional whiteboards etc. do not encourage collaboration, engagement, and audience participation during meetings. When it comes to conference room technology, it becomes an aggravating issue to understand who is speaking and whom to see. It results in people talking over each other, astounding repetition, and diversion from the main issue leading to in-efficient and tedious meetings, lacking creativity or idea generation. Over 80% of business and IT leaders who were polled responded that access to interactive technologies encourages productive audience participation, collaborative communication platforms and are more important than they were five years ago.  
Lack of ease in content sharing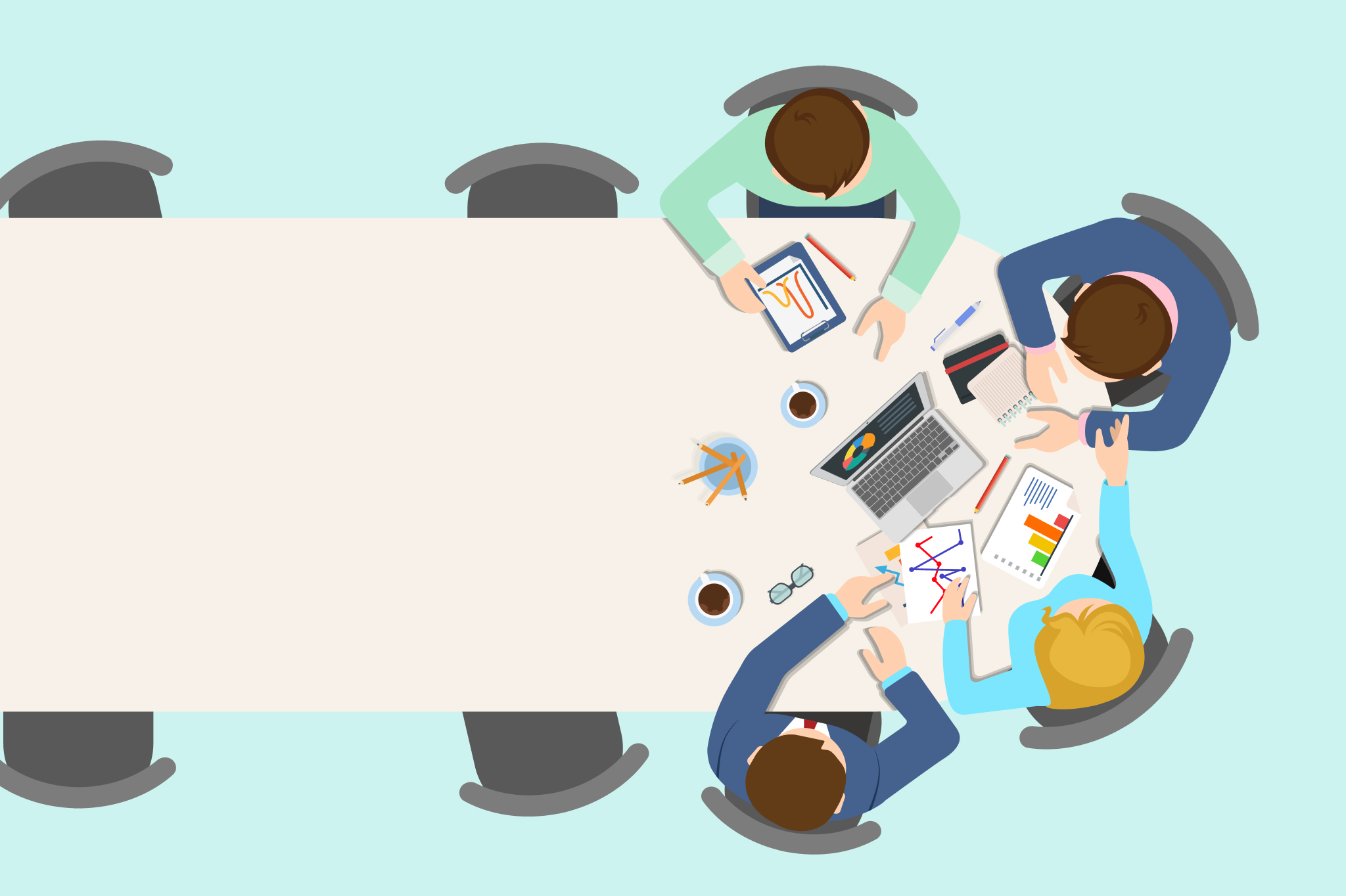 Another extremely common problem that people face with meeting room technology is content sharing, with 58% of people reporting that they regularly experience difficulties and 21% of people claiming that screen sharing in meetings is one of their biggest worries of technology failure. The quality of presentations was rated as better overall when the set-up has run smoothly. In sessions when technical problems occurred participants were 29% more stressed and 10% more nervous during the presentation. 
Complex Login Processes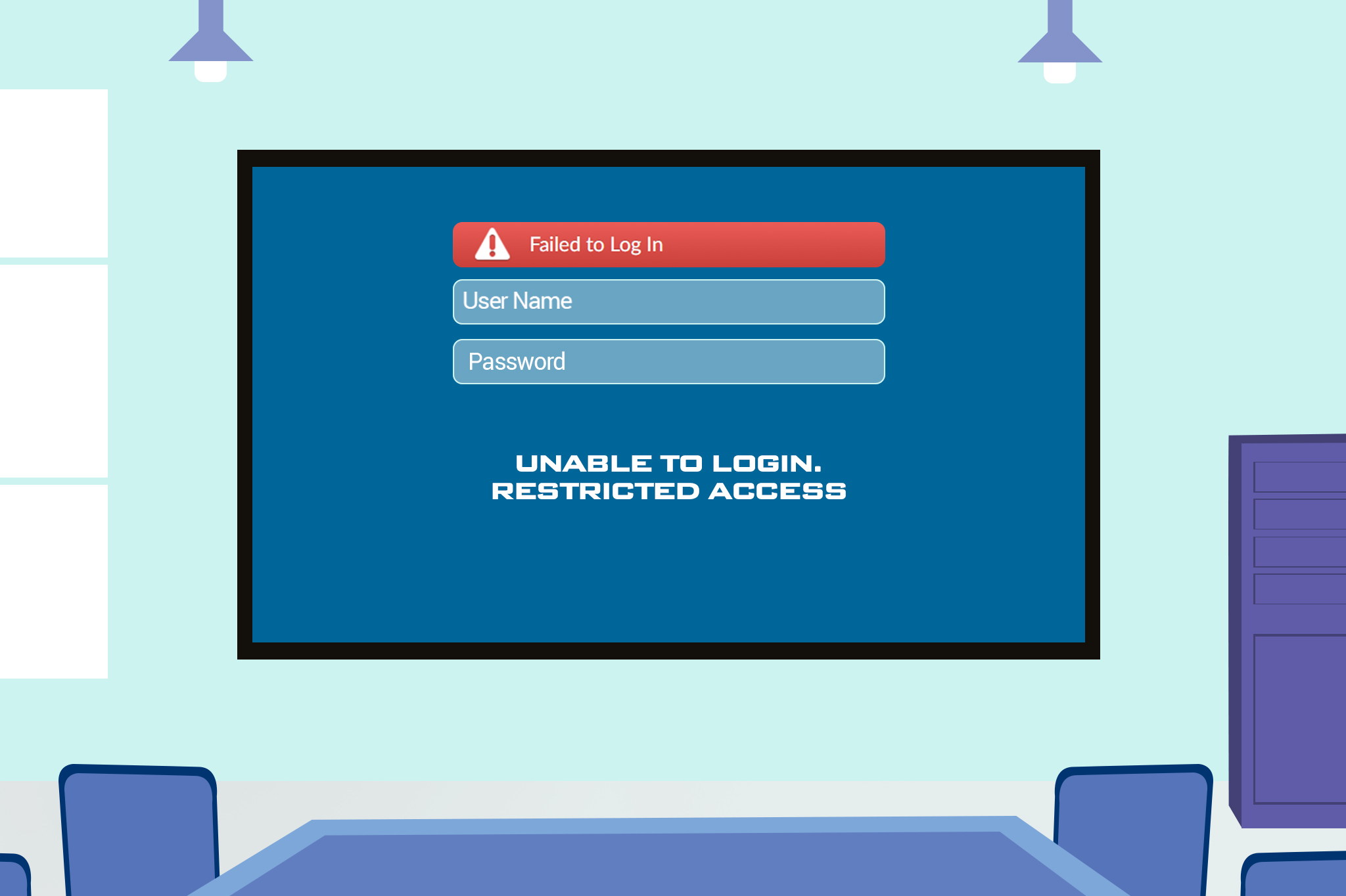 Many conference room tools have passwords that are as secure as Fort Knox. Users are already late by the time they figure out the password settings and log in to the meeting. There's nothing worse than sitting in a conference room and waiting for the meeting to begin, while the meeting organiser is trying to input a login on the other end. Instead of a lengthy string of numbers, try employing a solution that just takes one easy click on a URL. Regarding conference room technology logins – the simpler, the better.
Latest Meeting and Conference Room Technology – Addressing the most common meeting rooms problems
Connect with Interactive Intelligent Panels
Interactive collaboration solutions that make work smarter and faster, such as interactive panels customisable with video-conferencing software and webcam, allow teams to collaborate, engage and exchange ideas seamlessly in real-time. These interactive panels are industry agnostic and can be used for any size of the rooms – huddle rooms, meetings, conferences, or boardrooms. Common use cases include team presentations, training, brainstorming, video conferencing, and end-to-end meeting management.
Some of the collaborative capabilities offered by interactive panels include interactive presentations, annotation on-screen, digital whiteboarding, wireless content sharing, video and audio conferencing, and running various office applications such as emails, presentations, documents, worksheets, browser, and other collaboration apps across Windows, Android, Linux, iOS, and Mac OS.
CloudTouch is one such solution – an interactive intelligent panel that transforms your standard workplace into a smart office, allowing you to conduct creative brainstorming sessions, collaboration with teams, make presentations interactive, seamless sharing of ideas during meetings, and much more.   Get to know more about this technology here.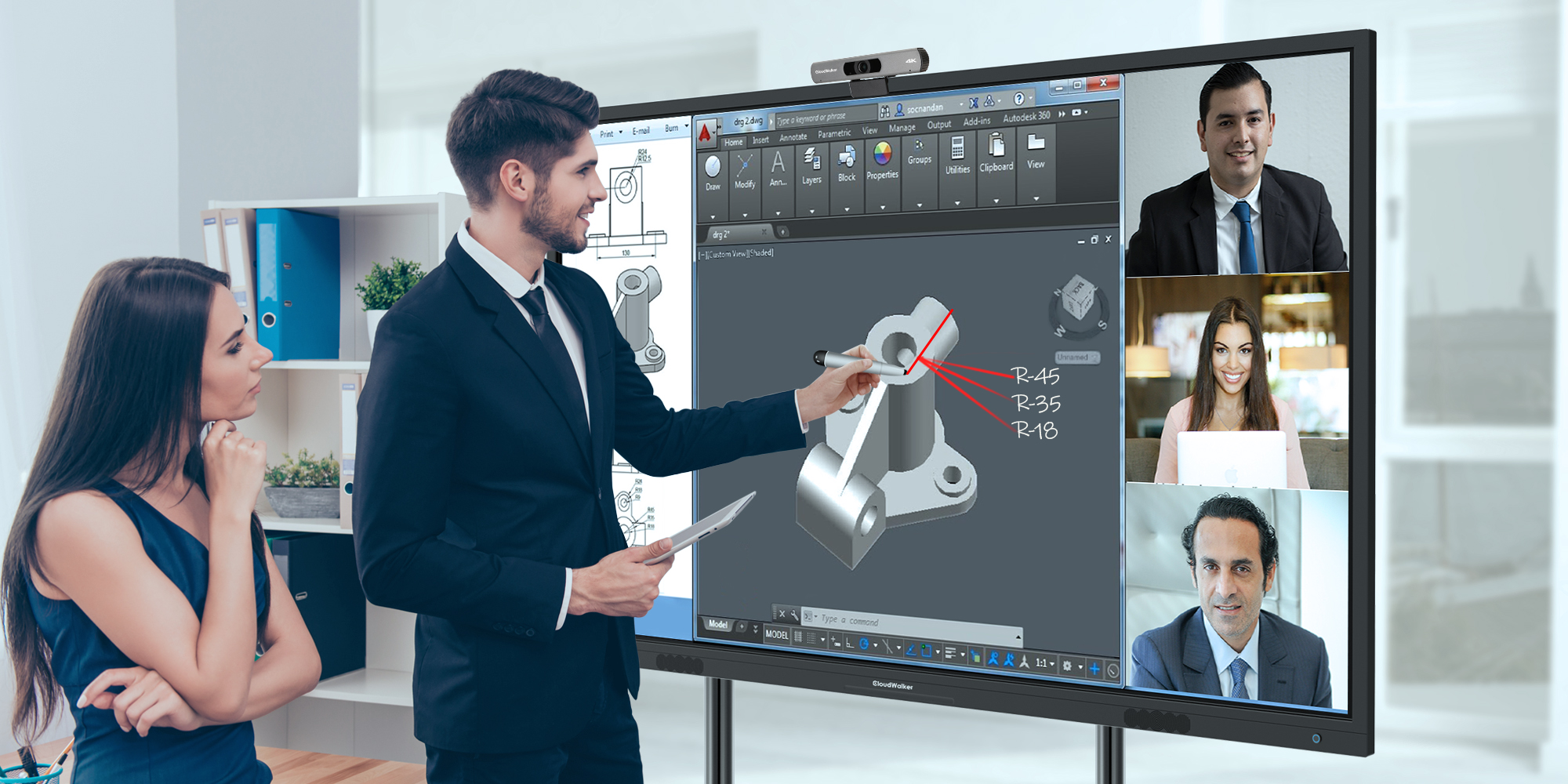 Optimise using dynamic video conferencing solutions
Utilising a simple, unified video conferencing solution with support for screen sharing empowers your global teams to be more connected, productive and engaged. A good video-conferencing system in a meeting room can seamlessly connect with personal devices such as laptops or mobile devices with embedded webcams.
Here's a look at some of the essential components for high-quality video conferencing systems.
PTZ (pan-tilt-zoom) cameras with remote controls adjust camera angles and perspectives in meeting rooms.

Speaker tracking technology and smart farming.

For conference calls, there are built-in and add-on microphones.

Digital whiteboarding with interactive features.

Smart meeting room display with built-in audio speakers.
There are a few key performance criteria to look for in your VC solutions, as well.
High-definition video and audio.

Interoperability with web conferencing software and VoIP services.

Screen sharing, event scheduling, multi-monitor support, room booking, and calendaring are all supported.
Use Digital Whiteboard
When it comes to simulating an in-person conference or meeting in the digital sphere, one question keeps cropping up: how can teams communicate creatively, share ideas, and bounce ideas around?
Digital whiteboards embedded into modern interactive boards enable meeting participants to annotate and interact over any content on the screen and make use of various customized tools like – Pen, Eraser, Backgrounds, Insert images, Move, zoom or rotate content, add, browse or switch pages and more with multi-touch capabilities. 
CloudTouch offers an interactive in-built digital whiteboard, making it feel as if you're brainstorming with your team in the same room—even if everyone is remote.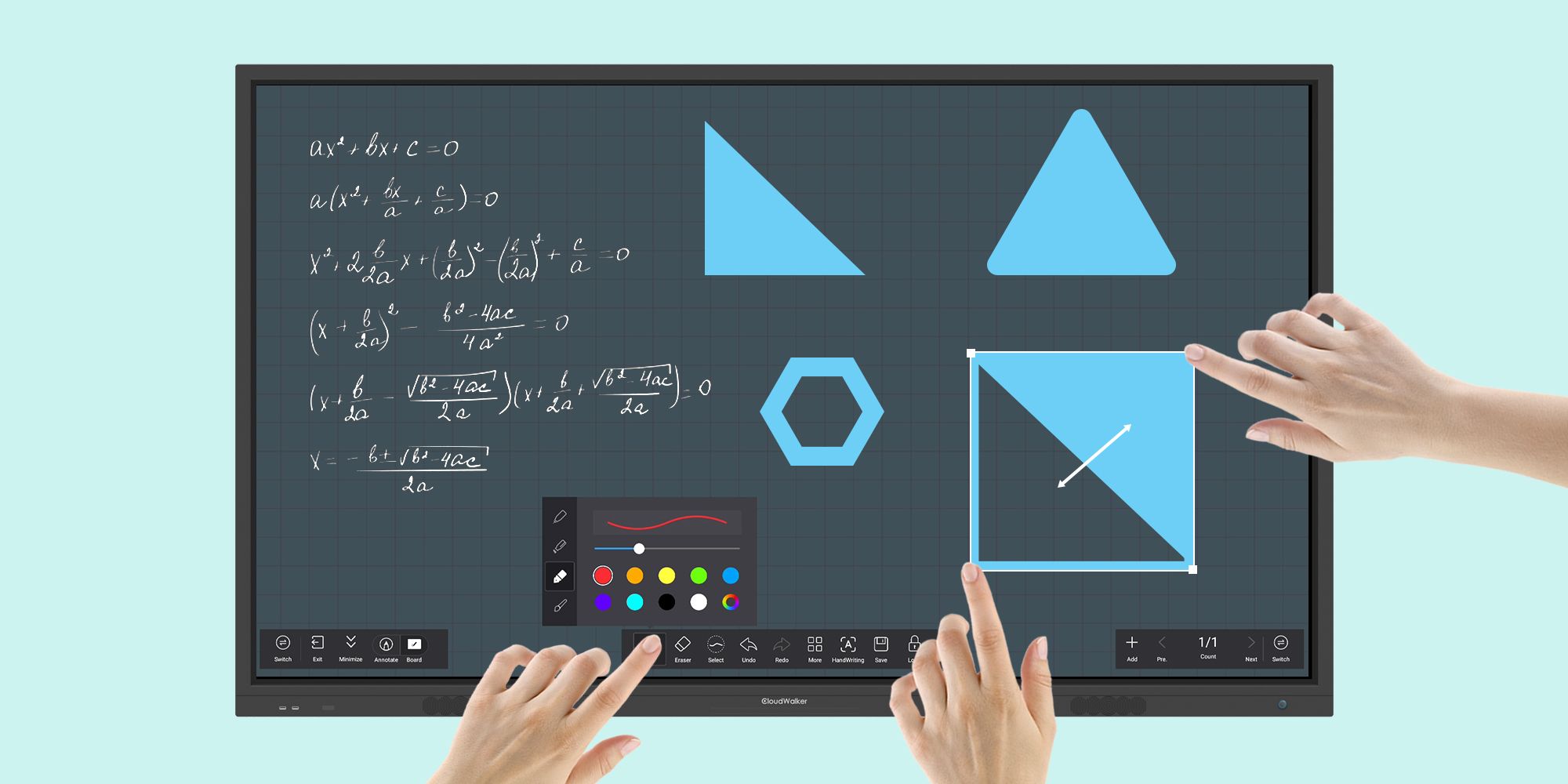 Upgrade your connections
All the cutting-edge conference room technology in the world won't save you from a stuttering internet connection. Dropped calls, distorted video, and choppy audio will irritate customers, annoy guests, and waste employees' time. Fortunately, issues like poor Wi-Fi or overburdened bandwidth are straightforward to foresee and avoid. Discuss ways to strengthen your network with your IT staff or an outsourced managed services provider to ensure enterprise-grade dependability and speed. 
The right mix of speakers and microphones 
Poor audio quality also causes problems with collaboration. The most interconnected human experience is sound and thus makes it an important factor while setting up your conference room technology for an immersive audio-video experience, especially when live-streaming video conferences. Look out for technology with in-built powerful speakers or add virtual soundbars that deliver a crystal-clear and sharp audio experience during meetings. Ensure that every voice gets heard in the meetings with noise-cancelling technology and a microphone with beamforming technology for the best meeting experience. 
Wireless Presentation System
Presentations are a conference room need, but who wants to fiddle with wires and cords every time someone wants to share some slides from their laptop, tablet, or phone? That's when the display in your conference room comes in handy.
Sure, you could use an HDMI cable, but it has its own set of issues:
At any given time, just one person can share their screen.

Between presentations, more time is spent setting up.

HDMIs are only compatible with laptops (not phones or tablets).
Having a wireless presentation system in your conference room is much better for quick and easy content sharing across devices, simultaneously enabling multiple participants to collaborate over a single screen. 
Virtual reality
Although it may seem like something out of Back to the Future, we are now living in that future. Virtual reality conferences aren't widely utilised now, but they offer some intriguing possibilities for businesses in which remote teams may need to work in three-dimensional virtual meeting environments. Participants would not just meet via a laptop, phone, or display screen in these situations. Instead, they'd put on virtual reality headsets that simulated an interactive display or a real-life meeting room where people could communicate and network.
Frequently Asked Questions
1. How can I improve my meeting room?
Utilise smart technologies such as interactive flat panels with advanced video conferencing cameras, and high-quality sound systems to enhance your meeting room experience.

Choose the right display and screen size depending on your huddle room, meeting room or conference rooms area

Choose wirelessly connectivity and screen sharing tools between devices

Build a multi-OS and platform-agnostic compatible conference room.

Facilitate a more collaborative work environment

Easy Conference Room Scheduling with a Touch Panel 
2. What is a smart meeting room?
A meeting room is a workspace for smaller groups of employees or guests who come together with an intention to share information, brainstorm ideas, make presentations, hold strategic business discussions, or simply innovate. The place is integrated with the latest technologies to create collaborative and engaging meeting environments. 
The Bottom Line
Work in the future will be hybrid. With more people working from a broader range of locations than ever before, achieving collaboration equity will challenge many multinational firms and organisations. The conferencing platform you utilise is an important aspect of this jigsaw. With comprehensive, flexible, and scalable interactive and collaborative conferencing like CloudTouch that supports all major operating systems and devices, CloudWalker is letting enterprises all over the globe operate remotely while promoting collaboration equality. Check out how it may benefit your team!