The worldwide job scene has evolved dramatically since the beginning of 2020. Like work from anywhere, hybrid work, and virtual meetings, many of these looks to be here to stay. Interactive panels, wireless presentation systems, and video-conferencing webcams are among the technologies that have risen to the forefront of many enterprises and organizations. Because teams need solutions to collaborate with workforces quickly and effortlessly. We'll go through numerous conference room technology trends, including modern conference rooms, meeting rooms, and small huddle rooms in the post below. 
Introduction
Meetings are an inescapable element of working life for employees all around the world. Even in today's digitally driven world, face-to-face encounters are vital for networking, brainstorming, and engaging with others in general. Most individuals say that when they collaborate with colleagues in a conference room environment rather than remotely, they get a lot more work done. As a result, investing in a modern conference room design is well worth the effort and money.
While traditional solutions are insufficient to operate correctly in hybrid work environments. Interactive and wireless meeting room technologies have risen to the top of the corporates and organizations to obtain it.
CloudTouch is one such tool for conference and meeting rooms. An interactive intelligent panel that transforms your standard workplace into a smart office, allowing you to conduct creative brainstorming sessions, inspiring collaborations, dynamic presentations, engaging meetings, and much more.
Here are some conference room technology trends for 2022 that will help you engage employees and make the most of every meeting minute.
Table Of Contents
Latest

conference room technology trends in 2022

How to optimize meeting rooms to perform hybrid work?

Frequently asked questions

The bottom line
Latest Conference Room Technology Trends In 2022
Prepare to be impressed by the latest collaborative workplaces for your staff if you believe a well-equipped conference room comprises a "starfish" phone and a wide display. The following are the significant conferencing and collaboration technology trends that have arisen in the recent several years: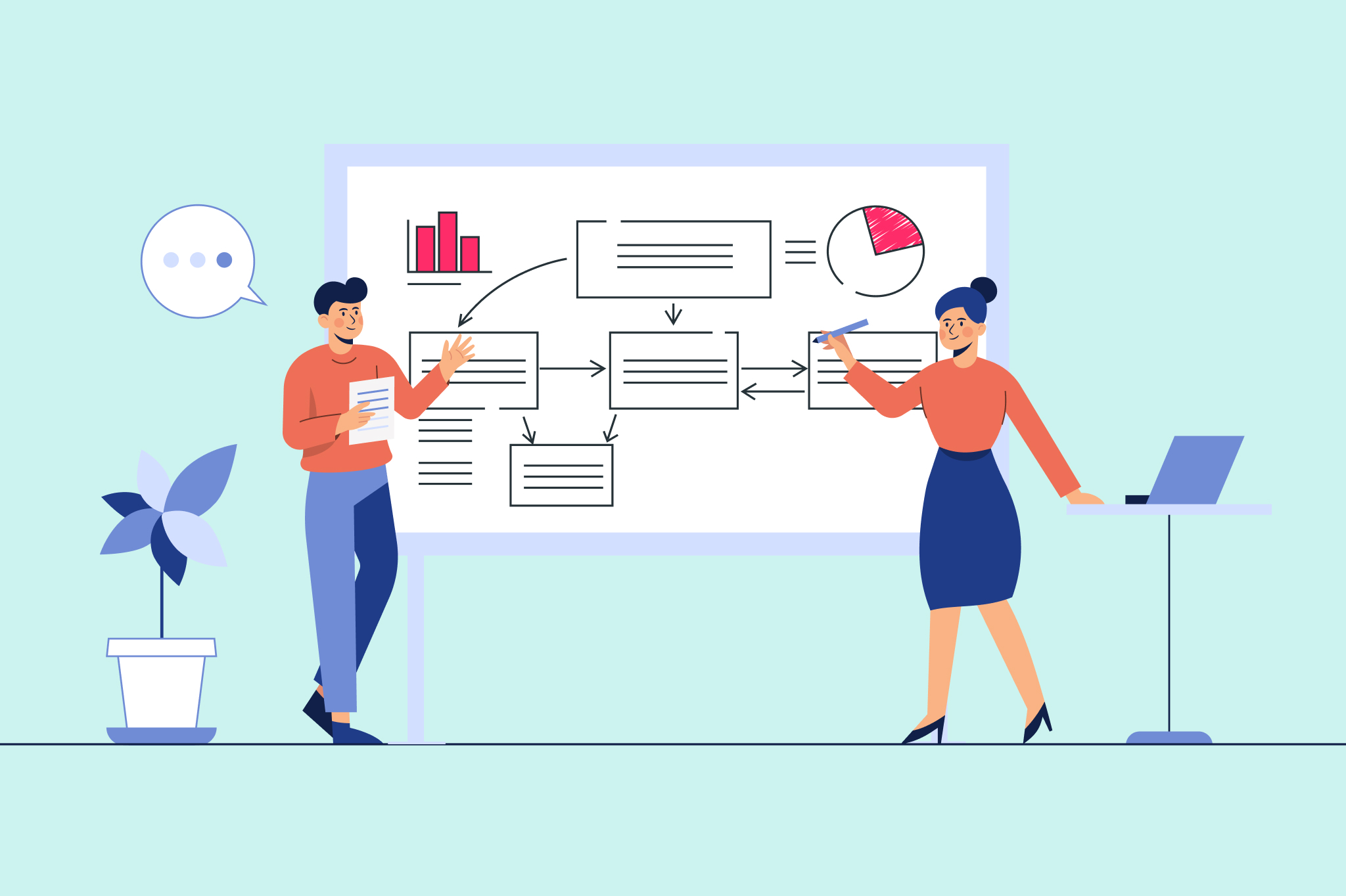 1. Meeting room displays – The worldwide business sector has adopted innovative meeting room displays to present the right information at the right time and place, for visitors and employees alike, be it for spontaneous meetings, showcasing a corporate or educational video, or displaying an important piece of information in the conference room, meeting room or any office area.  The best meeting room display solutions should be intelligent and integrate seamlessly with your devices across all operating systems and software. 
CloudTouch is an intelligent meeting room display that comes pre-installed with office applications and software. Available from 55", 65", 75", 86" and 98" screen sizes with Slim and aesthetic design, 4K IPS panel, 4mm toughened anti-glare glass, Blue light filter technology, and a stunning display enabling every person in the conference room to have an immersive viewing experience.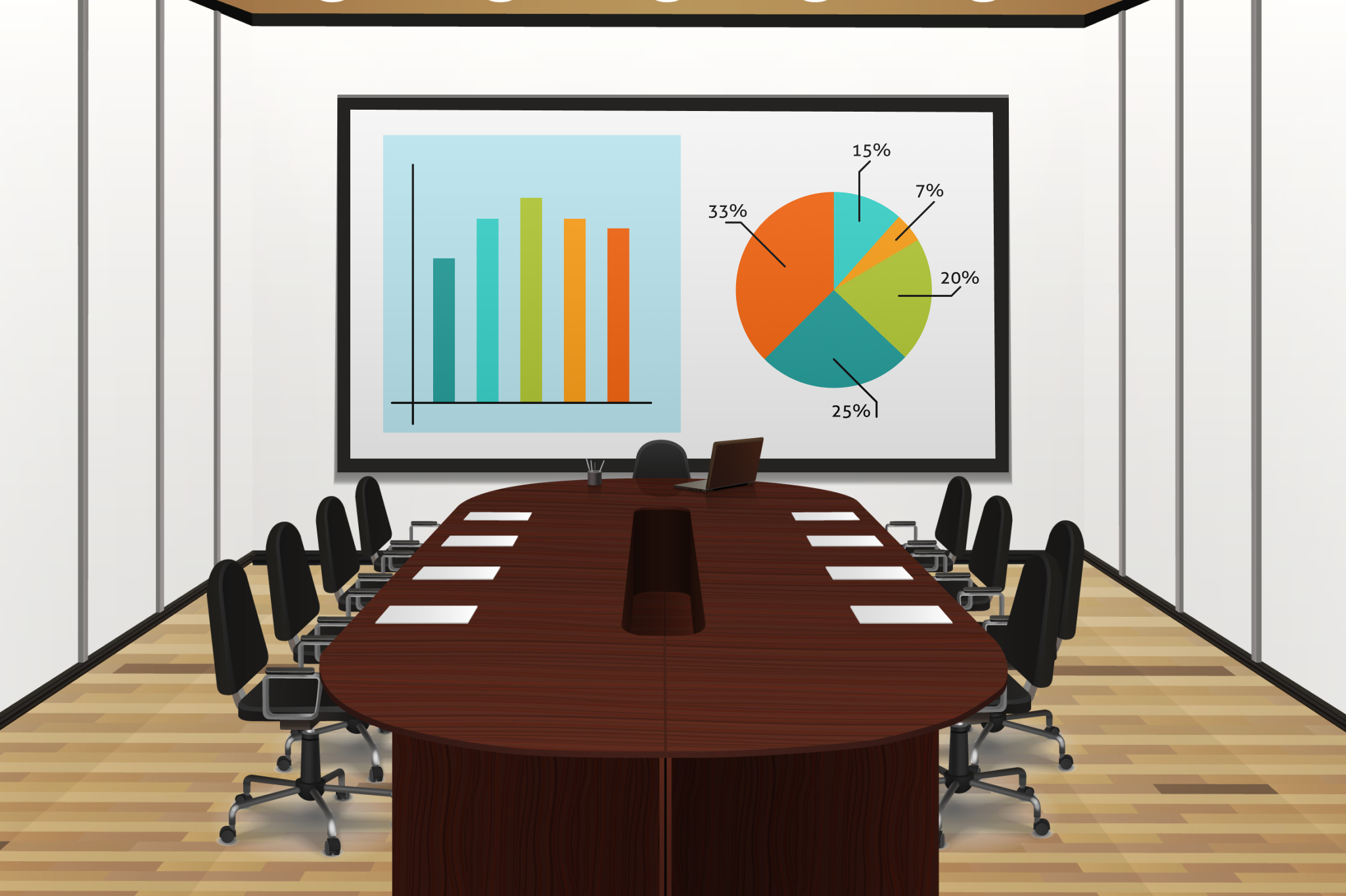 2. Interactive panels – You can have more dynamic presentations using interactive panels, resulting in more productive meetings. You can easily annotate on any content on screen or use the in-built digital whiteboard to make your point, wirelessly display information from your laptop, tablet or phone to the panel or vice versa and interact with team members across devices when you use it in conjunction with video conferencing platform. The interactivity keeps everyone engaged, and the technology helps to build a collaborative environment.
3. Video-conferencing solution – Teams want to be creative and have a central location to communicate and develop ideas. That's where next-generation video conferencing systems helps and is a must for modern conference rooms. They successfully bring together office-based team members with colleagues who work from home or anywhere else, allowing for seamless hybrid meetings. Video-conferencing platforms like Google Meet and Zoom, interactive whiteboarding and screen sharing is required to make the meetings efficient whether they're in the same room or different work locations.
There is an advanced range of high-definition business webcams for real business collaboration that comes with an in-built microphone, ultra-wide viewing angle to capture every member in the room, real-time auto-focus to adjust colours and brightness, and produces stunning videos with high-quality sound for better video conferencing. 
CloudTouch interactive displays come with a pre-loaded browser, screen-sharing software, supports compatible webcams, has in-built powerful speakers, and works seamlessly with popular video-conferencing software to enable a ready infrastructure for video-conferencing.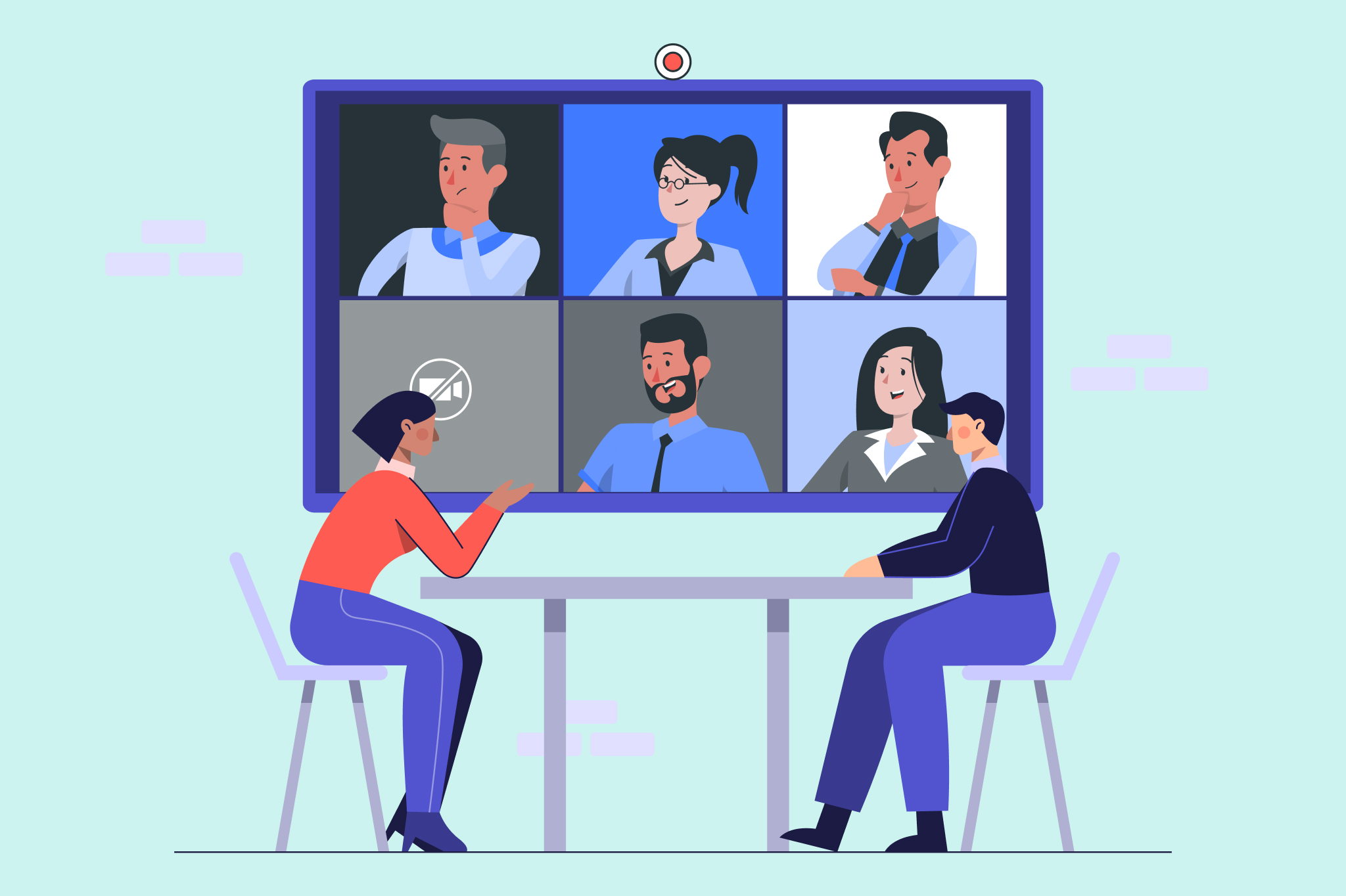 4. Wireless presentation system – Traditional conference rooms rely on HDMI cables and outdated display technologies for meetings and presentations. These devices tie your teams down and we all know the problems that occur with cables causing delayed presentations and clutter. With modern conference rooms, it is imperative to invest in wireless meeting room technologies that enables instant and seamless meetings. Wireless screen-sharing software pre-installed in interactive panels like CloudTouch or hardware solutions like AirStream, wireless presentation systems are plug and play solutions to make wireless presentation or display information from any device to the main board without any lag and without using messy HDMI cables. Wireless presentation is a wonderful addition to corporate displays, whether you're presenting to consumers or engaging with your team.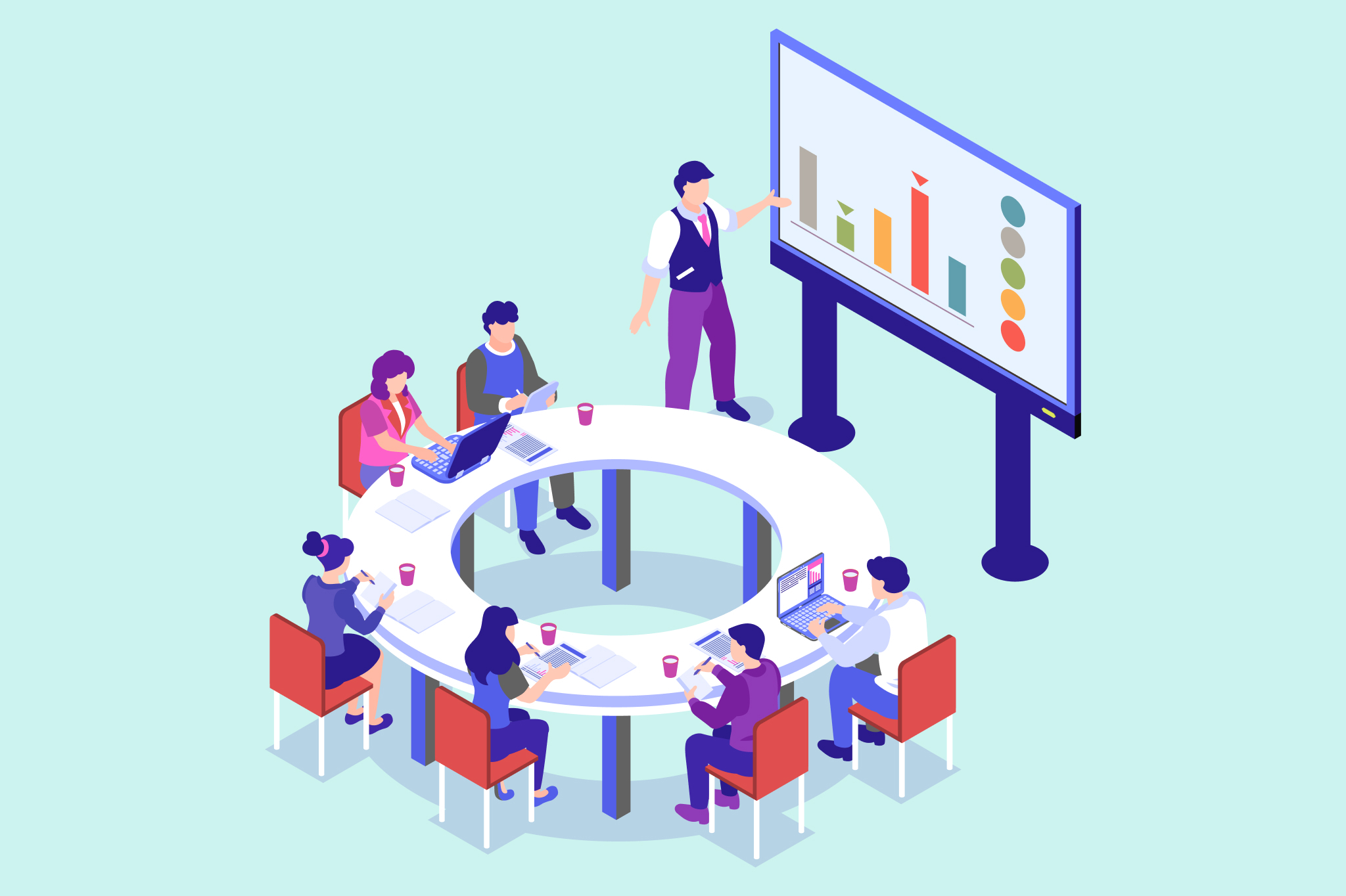 5. Clear Acoustics – There is nothing more frustrating than when the audio in your meeting breaks up. Poor audio quality affects meeting productivity immediately. We've all experienced this—meeting participants asking for information repeatedly, and then the meeting ends without clear next steps. Suddenly a meeting that should have taken 15 minutes is now taking upwards of an hour's worth of time from your team members for everyone to get on the same page.
Clear and High-quality audio is a must-have for any productive meetings, successful presentations, and especially during video-conferencing to make conversations clear and accessible to all team members. 
Check out CloudTouch, interactive panels for conference rooms technology trends that come with in-built 16W front-facing speakers, that produce great quality sound to enable crystal clear conversation in any meeting room. Additionally, there's also Headphone or Digital Optical out port for connecting the speaker system to amplify the sound and make it more immersive during meetings. 
How To Optimize Meeting Rooms To Perform Hybrid Work?
As workers return to work, business, IT, and facilities leaders are faced with the challenge of figuring out how to adapt meeting and conference rooms to enable visual communication which is more important than ever to corporate operations. Here are five tips for making the most of your meeting spaces as you design your return to work strategy:
Not everyone will return to the meeting room
According to the study, only 23.4 percent of participants anticipate in-office workers to attend all meetings in conference rooms. Instead of being in confined areas with coworkers, most in-office workers will remain at their workstations for all or partial meetings. Because of this conundrum, enhancing meeting experiences must go beyond the usual conference room and incorporate techniques such as interactive meeting room displays, high-quality business cameras, and audio devices to provide great experiences for meeting participants regardless of location.
Upgrade the in-room experience
It's time to rethink your in-room strategy if initiating a video conference entails figuring out the right webcam for professional business video conferencing and how to share a screen wirelessly during video conferencing. Consider video conferencing solutions that allow users to effortlessly join different meeting room applications, such as joining your meetings wirelessly with a single click from your laptop, tablet, or smartphone. 
Plan advanced in-room capabilities with professional business webcams
Meeting app suppliers have developed capabilities that collect video from individual meeting attendees and display each in-room member in their box. Instead of getting a poor-quality vision of everyone in the room, remote participants may see each in-room individual. Investing in extra cameras capable of meeting a vendor's unique criteria will be required to provide this capability. Multiple cameras and enough microphone coverage may be required in bigger rooms to guarantee that meeting applications can catch each in-room participant. Consider investing in cameras and sound equipment that offer higher-quality visual and audio experiences, such as 4K video resolution and noise cancellation to eliminate background noise.
Consider adding touch screens like Interactive panels 
Speaking of ideation, digital whiteboard tools that allow teams to collaborate on a smart interactive digital canvas to flesh out and discuss ideas, make smart presentations, brainstorm, and collaborate with teams, have gained enormous growth in the last year. If employees can't use virtual whiteboard applications in a modern meeting room, they'll likely use their conferencing devices, which means less meeting involvement. These interactive panels may also be used as a videoconferencing endpoint for all types of meeting spaces.
Invest in space management
Using the right conference room technologies for any type of meeting space – be it a large conference room, medium meeting rooms, or small huddle rooms – are an integral part to have a successful and uninterrupted meeting session, collaboration, and easy connectivity with the new work culture.
Frequently Asked Questions
1. What is a smart conference room?
Smart conference rooms are areas for collaboration where we use cutting-edge technology to allow ideas to flow across teams and continents. CloudTouch taps end-user demands by assisting them with a meeting room display, interactive digital canvas, collaboration platform, and video conferencing solution for smart workplaces.
2. What should a conference room have?
Below is a list of the top five must-have items for your company's conference room.
Interactive smartboard

Video conferencing system

Meeting room displays

Wireless presentation systems

Proper sound system
3. How can I improve my conference room?
Here are four suggestions for enhancing the conference room experience and overcoming some of the most inconvenient aspects of using meeting rooms.
Equip meeting rooms with interactive and smart office technology

Promote a more collaborative work environment

Make video conferencing easier with better workplace technology 

Add aesthetic value to your conference room and meeting spaces with the latest tools
4. What is the difference between a modern meeting room and a conference room?
A meeting and a conference are extremely similar activities in that they both bring people together to talk about a given topic. There are no hard and fast criteria on what constitutes a meeting and what constitutes a conference, but the fundamental distinction between the two is usually the number of individuals who attend. Conference rooms are larger in size than meeting rooms and used for formal business conferences whereas meeting rooms are mid-sized to small rooms for internal and external team meetings. 
The Bottom Line
The in-office environment has altered and will continue to change due to the pandemic. Companies must take a proactive approach to ensure that their conference and meeting rooms change to enable new modes of collaboration and communication.
So, if you're seeking methods to improve the workplace experience, learn more about the meeting room solutions by CloudWalker to see how it can transform your traditional workspace into a smart office.