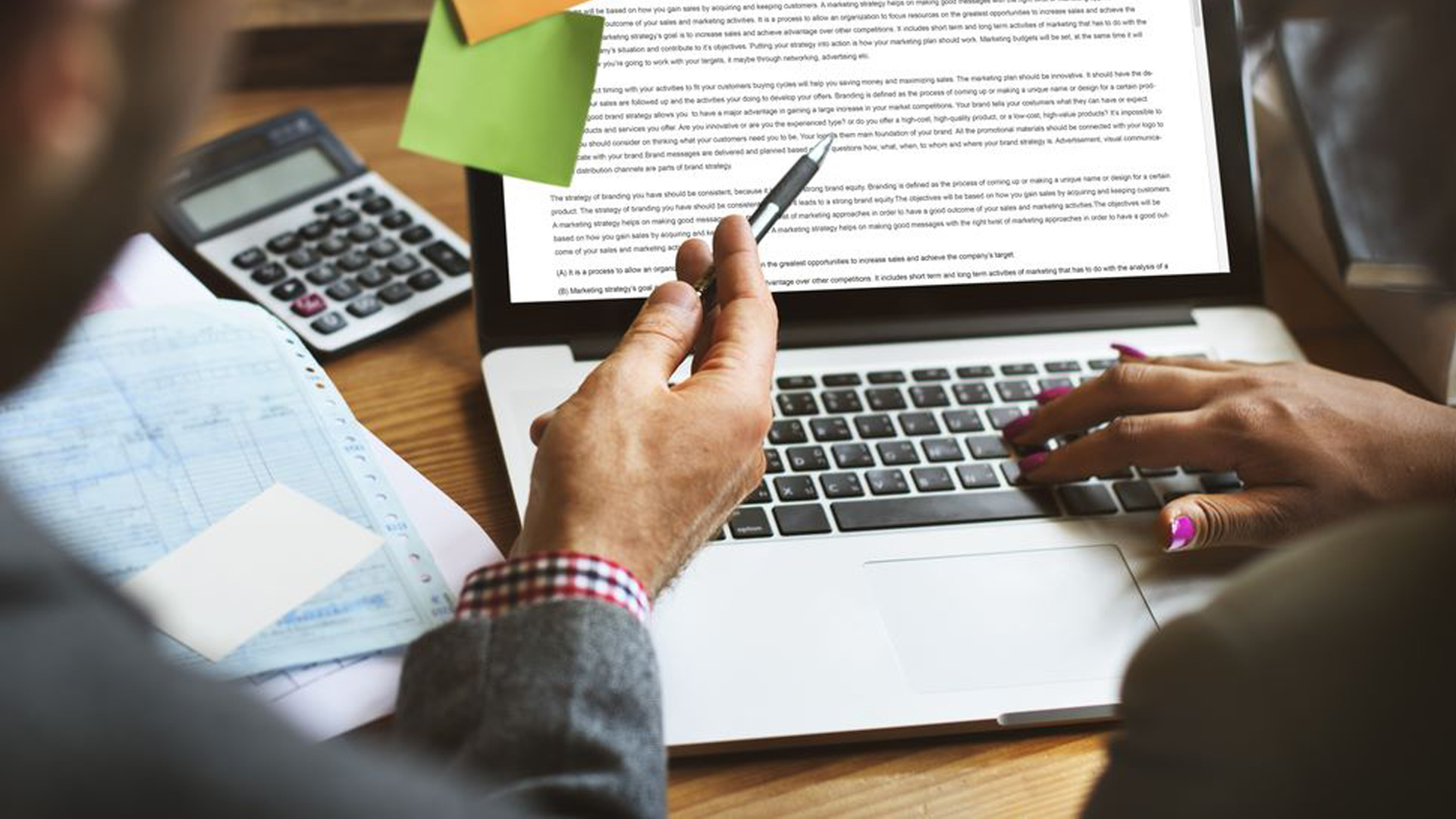 Terms of Use
Survival Of Terms After Agreement End Notwithstanding any other provisions of this TOS, or any general legal principles to the contrary, any provision of this TOS that imposes or contemplates continuing obligations on a party will survive the expiration or termination of this TOS.
General
If any of these conditions are deemed invalid, void, or for any reason unenforceable, the parties agree that the court should endeavor to give effect to the parties' intentions as reflected in the provision, and the unenforceable condition shall be deemed severable and shall not affect the validity and enforceability of any remaining condition. From time to time cloudwalker.tv may offer special promotional offers which may or may not apply to your cloudwalker.tv account. To avail of such promotional offers, you agree to be bound by any additional terms and conditions for these special offers which are laid down by cloudwalker.tv This TOS and the relationship between you and cloudwalker.tv will be governed by the laws as applicable in India. Any disputes will be handled in the competent courts of MUMBAI, India. The failure of cloudwalker.tv to act with respect to a breach by you or others does not waive its right to act with respect to subsequent or similar breaches. cloudwalker.tv does not guarantee it will take action against all breaches of this TOS. Except as otherwise, expressly provided in this TOS, there shall be no third-party beneficiaries to this TOS. This TOS constitutes the entire agreement between you and cloudwalker.tv and governs your use of the Site, superseding any prior agreements between you and cloudwalker.tv with respect to the Site.
Membership Eligibility
Use of the Site is available only to persons who can form legally binding contracts under applicable law. Persons who are "incompetent to contract" within the meaning of the Indian Contract Act. 1872 including un-discharged insolvents etc. are not eligible to use the Site. If your age is below that of 18 years your parents or legal guardians can transact on behalf of you if they are registered users.
cloudwalker.tv reserves the right to terminate your membership and refuse to provide you with to the Site if cloudwalker.tv discovers that you are under the age of 18 years.
The Site is not available to persons whose membership has been suspended or terminated by cloudwalker.tv for any reason whatsoever
cloudwalker.tv makes no representation that any product/s or service/s referred to in the materials on this website is appropriate for use or available outside India.
Those who choose to access this Site from outside India are responsible for compliance with local laws if and to the extent local laws are applicable.
Membership is available to anyone who registers all required information, provides an accurate, legitimate electronic mail address, and obtains a unique username and password.
cloudwalker.tv does not discriminate on the basis of age, gender, race, religion, caste, class, lifestyle preference or nationality.
cloudwalker.tv allows one registered Membership per legitimate electronic mail address. cloudwalker.tv must approve any exceptions, including the use of one electronic mail address by multiple users.
The cloudwalker.tv Service is not available to minors under the age of 18 or to any users suspended or removed from the system by Cloudwalker for any reason. Users may not have more than one active account. Additionally, users are prohibited from selling, trading, or otherwise transferring your cloudwalker.tv account to another party. If you do not qualify, you may not use the cloudwalker.tv Service or the Site
Your Account
"Your Information" is defined as any information you provide to us in the registration, buying or listing process, in the feedback area or through any e-mail feature.
We will protect Your Information in accordance with our Privacy Policy.
If you use the Site you are responsible for maintaining the confidentiality of your account and Password and for restricting access to your computer and you agree to accept responsibility for all activities that occur under your account or Password.
cloudwalker.tv shall not be liable to any person for any loss or damage which may arise as a result of any failure by you to protect your password or account.
If you know or suspect that, someone else knows your password you should notify us by contacting us immediately through the address provided below.
If www. cloudwalker.tv has reason to believe that there is likely to be a breach of security or misuse of the cloudwalker.tv Site, we may require you to change your password or we may suspend your account without any liability to cloudwalker.tv

You also agree to:

Provide true accurate current and complete information about yourself as prompted by priviliegebazar's registration from (such information being the "Registration Data")
Maintain and promptly updated the Registration Data to keep it true accurate current and complete. If you provide any information that is untrue, inaccurate incomplete or not current or if cloudwalker.tv has reasonable grounds to suspect that such information is untrue inaccurate, not current or not in accordance with the User Agreement. cloudwalker.tv has the right to indefinitely suspend or terminate your membership and refuse to provide you with access to the Site.
To Avoid Misuse Of Your Cloudwalker Account
In consideration of your use of the Site, you represent that you are of legal age to form a binding contract and are not a person barred from receiving services under the laws as applicable in India. You also agree to provide true, accurate, current and complete information about yourself as prompted by the Site's registration form. If you provide any information that is untrue, inaccurate, not current or incomplete (or becomes untrue, inaccurate, not current or incomplete), or CLOUDWALKER has reasonable grounds to suspect that such information is untrue, inaccurate, not current or incomplete, Cloudwalker has the right to suspend or terminate your account and refuse any and all current or future use of the Site (or any portion thereof). If you use the Site, you are responsible for maintaining the confidentiality of your account and password, and for restricting access to your computer. You agree to accept responsibility for all activities that occur under your account or password. Because of this, we strongly recommend that you exit from your account at the end of each session. You agree to notify Cloudwalker immediately of any unauthorized use of your account or any other breach of security. Cloudwalker reserves the right to refuse service, terminate accounts, or remove or edit content in its sole discretion.
Order Cancellation By US
Please note that there may be certain orders that we are unable to accept and must cancel. We reserve the right at our sole discretion to refuse or cancel any order for any reason. Some situations that may result in your order being canceled include limitations on quantities available for purchase inaccuracies or errors in product or pricing information, or problems identified by our credit and fraud avoidance department. We may also require additional verifications or information before accepting any order. We will contact you if all or any portion of your order is cancelled or if additional information is required to accept your order. If your order is cancelled after your credit card has been charged the said amount will be reversed back in your in your Card Account Products once dispatched cannot be returned except when an approval have given through customercare@cloudwalker.tv
Right to modify terms and conditions:
cloudwalker.tv reserve the right for modification changes to related policies and agreements on the Site, at any time without prior notification to you, this modified TOS and the Privacy Policy and agreements as when modified will be communicated to as mentioned below.
Sending an email to the address associated with your account. Cloudwalker will not responsible for your failure to receive an email due to the actions of your ISP or any email filtering service; therefore, you should add cloudwalker.tv to the list of domains approved to send you email (commonly known as your "white list")
Displaying a prominent announcement above the text of this TOS or the Privacy Policy, as appropriate, for thirty (30) days, on site.
With (i) and (ii) being deemed sufficient notification, of such changes. After notice of a modification to the TOS or the Privacy Policy has been posted for 30 days, the notice will be removed and a brief description of the modification and the date that it went into effect will be placed in the Historical Modifications section at the end of the TOS and Privacy Policy. If you have not used the Site for more than 30 days, you should check these two sections for any modifications to the TOS or Privacy Policy prior to any further use of the Site. Should you wish to terminate your account due to a modification to the TOS or the Privacy Policy, you may do so by sending an email with the subject line "Termination" to the following email address: customercare@cloudwalker.tv . If you choose to continue using the Site, you agree that by doing so you will be deemed to accept the new TOS or Privacy Policy, as relevant
Indemnity
You agree to defend indemnify and hold harmless cloudwalker.tv its employees, directors, officers, agents and their successors and assigns from and against any and all claims, liabilities, damages, losses, costs and expenses, including attorney's fees, caused by or arising out of claims based upon your actions or inactions which may result in any loss of liability to cloudwalker.tv or any supplier including but not limited to breach of any warranties, representations or undertakings or in relation to limited to fulfillment of any of your obligations under this User Agreement or arising out of the your violation of any applicable laws, regulations including but not limited to intellectual property Rights, payment of statutory dues and taxes, claim of libel, defamation, violation of rights of privacy or publicity, loss of service by other subscribers and infringement of intellectual property or other rights of a third party.This clause shall survive till the expiry or termination of this User Agreement.
Copy Rights & Trademarks
The trademarks, logos and service marks ("Marks") design marks and slogans displayed on the Site are the property of cloudwalker.tv and other respective persons. Users are prohibited from using any Marks for any purpose including, but not limited to use as mettags on other pages or sites on the World Wide Web without the written permission of cloudwalker.tv or such third party which may own the Marks. All information and content including any software programs available on or through the Site ("Content") is protected by copyright. Users are prohibited from modifying, copying, distributing, transmitting, displaying, publishing, selling, licensing, creating derivative works or using any Content available on or through the Site for commercial or public purposes.
You may download or copy the Contents any other downloadable materials displayed on the Site for your personal use only. No right title or interest in any downloaded materials or software is transferred to you as a result of any such downloading or copying. You may not reproduce (except as noted above) publish, transmit, distribute display, modify, create derivative works from sell or participate in any sale of or exploit in any way, in whole or in part any of the Contents, of the Site or any related software.
The Contents and software on this Site may be used only as a shopping resource any other use including the reproduction modification distribution, transmission, republication, display, or performance of the Contents on this Site is strictly prohibited Unless otherwise noted all Contents are copyrights trademarks trade dress and/or other intellectual property owned, controlled or licensed by STLISHYOU.IN one of its affiliates or by suppliers who have licensed their materials to cloudwalker.tv and are protected by Indian and international copyright laws. The compilation (meaning the collection, arrangement and assembly) of all Contents on this Site is the exclusive property of cloudwalker.tv and is protected by Indian and international laws.
All software used on this Site is the property of cloudwalker.tv or its suppliers and protected by Indian and international copyright laws
Pricing Error
We strive to provide you with the best prices possible on products you buy from cloudwalker.tv however; cloudwalker.tv does not guarantee that the price will be the lowest in the city, region or geography. Prices and availability are subject to change without notice.
While Cloudwalker strives to provide accurate product and pricing information, pricing or typographical errors may occur. In the event that a product is listed at an incorrect price or with incorrect information due to an error in pricing or product information, Cloudwalker may, at its discretion, either contact you for instructions or cancel your order and notify you of such cancellation. Cloudwalker will have the right to modify the price of the product and contact you for further instructions using the e-mail address provided by you during the time of registration, or cancel the order and notify you of such cancellation. In the event that Cloudwalker accepts your order the same shall be debited to your credit card account. The payment may be processed prior to Cloudwalker dispatch of the product that you have ordered. If we have to cancel the order after we have processed the payment, the said amount will be reversed back to your credit card account
We strive to provide you with the best prices possible on products you buy from cloudwalker.tv Prices and availability are subject to change without notice
Termination:
This User Agreement is effective unless and until terminated by either you or cloudwalker.tv.
You may terminate this User Agreement at any time, provided that you discontinue any further use of this Site cloudwalker.tv may terminate this User Agreement at any time and may do so immediately without notice and accordingly deny you access to the Site, such termination will be without any liability to cloudwalker.tv
Upon any termination of the User Agreement by either you or cloudwalker.tv you must promptly destroy all materials downloaded or otherwise obtained from this Site, as well as all copies of such materials, whether made under the Use Agreement or otherwise cloudwalker.tv right to any comments shall survive any termination of this user agreement (The highlighted statement can be deleted subject to your requirements).
Any such termination of there User Agreement shall not cancel your obligation to pay for the product already ordered from the Site or affect any liability that may have arisen under the user Agreement.
You agree that cloudwalker.tv may, under certain circumstances and without prior notice, immediately terminate your cloudwalker.tv account, any associated email address, and access to the Service; Cause for such termination shall include, but not be limited to,Breaches or violations of the Terms of Service or other incorporated agreements or guidelines.
Request by law enforcement or other government agencies.
A request by (self-initiated account deletions)
Discontinuance or material modification to the Service (or any part thereof)
Unexpected technical or security issues or problems, and extended periods of inactivity. Termination of your account includes.
Deletion of your password and all related information, files and content associated with or inside your account (or any part thereof) and barring further use of the Service.
Further, you agree that all terminations for cause shall be made in cloudwalker.tv sole discretion and that cloudwalker.tv shall not be liable to you or any third party for any termination of your account any associated email address or access to the Service.
User Submission / Participation
All reviews, comments feedback postcards suggestion ideas and other submissions disclosed submitted or offered to cloudwalker.tv or by this Site or otherwise disclosed submitted or offered in connection with your use of this Site (Collectively the "Comments") shall be and remain cloudwalker.tv property. Such disclosure submission or offer of any Comments shall constitute an assignment to cloudwalker.tv of all worldwide rights titles and interests in all copyrights and other intellectual properties in the Comments.
Thus cloudwalker.tv owns exclusively all such rights, titles and interest and shall not be limited in any way in its use commercial or otherwise of any Comments cloudwalker.tv will be entitled to use reproduce disclose modify adapt create derivative works from publish display and distribute any Comments you submit for any purpose whatsoever without retraction and without compensating you in any way cloudwalker.tv is and shall be under no obligation:
To maintain any Comments in confidence
To pay you any compensation for any Comments or
To respond to any Comments
You agree that any Comment submitted by you to the Site will not violate this policy or any right of any third party including copyright trademark privacy or their personal or propriety right(s), and will not cause injury to any person or entity.
You further agree that no Comments submitted by you to the site will be or will contain libelous or otherwise unlawful threatening abusive or obscene material or contain software viruses' political campaigning commercial solicitation chain letters mass mailings or any form of "spam".
cloudwalker.tv does not regularly review posted Comment but does reserve the right (but not the obligation) to monitor and edit or remove any Comments submitted to the Site. You grant Cloudwalker.COM the right to use the name that you submit in connection with any Comments. You agree not to use a false email address impersonate any person or entity. Or otherwise mislead as to the origin of any Comments you submit you are and shall remain solely responsible for the content of any Comments you make and you agree to indemnify cloudwalker.tv and its affiliates for all claims resulting from any Comments you submit cloudwalker.tv and its affiliates take no responsibility and assume no liability for any Comments submitted by you or any third party.
CLOUDWALKER does not claim ownership of any materials you make available through the Site. At Cloudwalker sole discretion, such materials may be included in the Service in whole or in part or in a modified form. With respect to such materials you submit or make available for inclusion on the Site, you grant Cloudwalker a perpetual, irrevocable, non-terminable, worldwide, royalty-free and non-exclusive license to use, copy, distribute, publicly display, modify, create derivative works, and sublicense such materials or any part of such materials. You hereby represent, warrant and covenant that any materials you provide do not include anything (including, but not limited to, text, images, music or video) to which you do not have the full right to grant the license specified.
Third party link
The Site or third parties may provide links to other World Wide Web sites or resources. Because Cloudwalker has no control over such sites and resources, you acknowledge and agree that Cloudwalker is not responsible for the availability of such external sites or resources, and does not endorse and is not responsible or liable for any content, advertising, products or other materials on or available from such sites or resources. You further acknowledge and agree that Cloudwalker shall not be responsible or liable, directly or indirectly, for any damage or loss caused or alleged to be caused by or in connection with use of or reliance on any such content, goods or services available on or through any such site or resource.
In an attempt to provide increased value to our visitors, this Site may contain links to other sites on the Internet that are owned and operated by third party vendors and other third parties (the "External Sites"). However, even if the third party is affiliated with Cloudwalker has no control over these linked sites, all of which have separate privacy and data collection practices, independent of Cloudwalker AND has no responsibility or liability for these independent policies or actions and is not responsible for the privacy practices or the content of such web sites. These linked sites are only for your convenience and therefore you access them at your own risk Links do not imply that Cloudwalker sponsors, endorses, is affiliated with or associated with, or has been legally authorized to use any trademark, trade name, service mark, design, logo, symbol or other copyrighted materials displayed on or accessible through such External Sites. Nonetheless, CLOUDWALKER seeks to protect the integrity of its Site and the links placed upon it and therefore requests any feedback on not only its own Site, but for sites it links to as well (including if a specific link does not work).You should contact the Site administrator or Webmaster for those External Sites if you have any concerns regarding such links or the content located on such External Sites
Disclaimer of Warranty
Your use of the service is at your sole risk. The service is provide on an "as is" and "as available" basis Cloudwalker expressly disclaims all warranties of any kind, whether express or implied, including, but not limited to the implied warranties of merchantability, fitness for a particular purpose and non-infringement, Security or Accuracy. You must bear the risks associated with the use of the Site.
The Site provides content from other internet sites or resources and while Cloudwalker tries to ensure that material included on the Site is correct, reputable and of high quality, it cannot accept responsibility if this is not the case Cloudwalker will not be responsible for any errors or omissions or for the results obtained from the use of such information or for any technical problems you may experience with the Site.
This disclaimer does not apply to any product warranty offered by the supplier/manufacturer of the product as specified in the product specifications. This disclaimer constitutes an essential party of this Use Agreement.
To the fullest extent permitted under applicable law Cloudwalker or its suppliers shall not be liable for any indirect incidental social, incidental, consequential or exemplary damages, including but not limited to damages for loss of profits, goodwill use, date or other intangible losses arising out of or in connection with the Site its serviced or this User Agreement.
Without prejudice to the generality of the section above the total liability of Cloudwalker to you for all liabilities arising out of this User Agreement in tort or contract is limited to the value of the product ordered by you.
CLOUDWALKER it's associated and technology partners make no representations or warranties about the accuracy, reliability, completeness, correctness and/or timeliness of any content, information, software text, graphics links or communications provide on or through the use of the Site or that the operation of the Site will be error free and/or uninterrupted. Consequently, Cloudwalker assumes no liability whatsoever for any monetary or other damage suffered by you on account of the delay, failure, interruption, or corruption of any data or other information transmitted in connection with use of the Site, and/or any interruption or errors in the operation of the Site.
a) Cloudwalker does not endorse and is not responsible for The Accuracy or reliability of any opinion, advice or statement made thru the site by any party other than Cloudwalker
b) Any content provided on linked sites OR The Capabilities or Reliability of any product or Service obtained from a linked site.
Other than as required under Applicable Consumer Protection Law, Under no circumstance will Cloudwalker be liable for any loss or damage caused by a users's Reliance on Information obtained thru the site or a linked site or u sers' reliance on any product or service obtained from a linked site it is the responsibility of the user to evaluate the accuracy completeness or usefulness of any opinion, advice or other content available thru the site or obtained from a linked site, Please seek advice from professional as appropriate regarding the evaluation of any specific opinion, advice product, service or other content.
No advice or information, whether oral or written, obtained by you from Cloudwalker or through or from the service shall create any warranty not expressly stated in the term of service.
A small percentage of users may experience epileptic seizures when exposed to certain light patterns or backgrounds on a computer screen or while using the service. Certain conditions may induce previously undetected epileptic symptoms even in users who have no history of prior seizures or epilepsy. If you, or anyone in your family, have and epileptic condition, consult your physician prior to using the service. Immediately discontinue use of the service and consult your physician if you experience any of the following symptoms while using the service – dizziness, altered vision, eye or muscle twitches, loss of awareness, disorientation, any involuntary movement, or convulsions.
Limitation of Liability
Cloudwalker will not be liable for short delivery or defective Goods unless a claim is notified by you in writing within 24 hours of delivery in accordance with Reand Exchange Terms. The notification must include the invoice number, delivery note number and details of the claim. Cloudwalker will not be liable in any way for loss, damage, costs or expenses (including loss of profit) arising directly or indirectly from any failure or delay in performing any obligation under this Contract by reason of any event or circumstance outside the reasonable control of Cloudwalker, including but not limited to), any strikes, industrial action, failure of power supplies or equipment, government action or Act of God.
You expressly understand and agree that Cloudwalker and its subsidiaries, affiliates, officers, employees, agents, partners and licensors shall not be liable to you for any direct, indirect, incidental, special, consequential or exemplary damages, including, but not limited to, damages for loss of profits, goodwill, use, data or other intangible losses (even if Cloudwalker has been advised of the possibility of such damages), resulting from use of the site, sale and supply of goods content or any related services.
This limitation of liability section shall prevail over any conflicting or inconsistent provision contained in any of the documents comprising this Agreement. It is up to you to take precautions to ensure that whatever you select for your use is free of such items as viruses, worms, Trojan horses and other items of a destructive nature.
Credit Card Details
You agree, understand and confirm that the credit card details provided by you for availing of services on cloudwalker.tv will be correct and accurate and you shall not use the credit card which is not lawfully owned by you i.e. in a credit card transaction you must use your own credit card.
You further agree and undertake to provide the correct and valid credit card details to cloudwalker.tv
Further, the said information will not be utilized and shared by cloudwalker.tv with any of the third parties unless required by law regulation on court order.
cloudwalker.tv will not be liable for any credit card fraud. The liability for use of a card fraudulently will be on you and the onus to prove otherwise shall be exclusively on you.
E-Mail Communication
cloudwalker.tv
When you visit the Site or send emails to us, you are communicating with us electronically.
You consent to receive communications from us electronically.
We will communicate with you by email, or by posting notices on the Site.
You agree that all agreements notices disclosures and other communications that we provide to you electronically satisfy any legal requirement that such communications be in writing.
Billing Procedure
The price of our merchandise is inclusive of the VAT. The vat charged shall depend upon the destination where the order has to be shipped. The tax rate applied to the order will be the combined tax rate for both state and local tax rates in accordance with the address where the order is being shipped. cloudwalker.tv reserves the right to collect taxes for shipping charges wherever applicable
Offer/Promotion/gift Coupon utilization related terms:
Cloudwalker, as part of its marketing campaigns, supports various offers and promotions as and when decided. When a member receives a voucher/coupon Cloudwalker tries its best to complete the order on highest priority. In certain cases, due to situation beyond our control, if the stock is not available for the items chosen in the order, or any other reason we are unable to fulfil the order, we shall inform the member to chose other products in replacement. The member needs to select and place the order within 4 working days after receiving email from Cloudwalker If member fails to do so, Cloudwalker will not be able to support the offer/promotion/coupon in question. For the replacement orders pertaining to promotional offers/gift vouchers, Cash on Delivery option shall not be available, the member needs to pay entire amount online. Cloudwalker management reserves the rights to accept or reject orders related to promotional coupons and gift vouchers.
Offer and Schemes/Voucher Redemption:
CLOUDWALKER reserves the right to change/modify/add/delete to the terms and conditions prevailing on the different promotional schemes (including but not limited to refer-a-friend and other types of vouchers) it brings to market from time to time. Cloudwalker at its discretion can withdraw a particular scheme from the website/market. cloudwalker.tv has all the rights to refuse or dishonour any promotional scheme if needed. The Terms and Conditions Governing Each Contest and Promotion Differ from one another. In case of any question please contact us on customercare@cloudwalker.tv . We will happy to assist you.These are over and above the selling price of the product.