Traditional workplace concepts have shifted because of technological advancements. Offices constantly adapt and use new technology to break down physical office settings and remote work barriers. Furthermore, employees no longer expect their workplace to be a place where they just show up to work. They want it to be a collaborative workspace, thanks to office automation. This article explores what an office automation system is and its benefits. From there, we will look at the top office automation software tools for 2022.
Introduction
A dozen repetitive tasks are undertaken by office employees in a single day, costing them important time. It's difficult to find somebody who wants to devote their time to managing office systems. Office automation tools are not new but rather an ancient requirement requiring continual study and adaptation. However, the need for flexible workspaces equipped with digital technologies has grown.
By automating your office activities, you can divert your attention away from these routines and toward tasks that require your expertise. Office automation products can help you save time and money by automating repetitive, labour-intensive operations that require extensive involvement of IT resources at every touchpoint. Office automation systems, when implemented correctly, may expedite processes for team collaboration and communication, presentations, file sharing, device connectivity, data storage, IT operations, maintenance, and other tasks. Right office automation systems including office automation software or hardware have proven to save operational cost, boost productivity and provide a seamless work environment in organisations. 
Table of Contents
What is office automation?

Types of office automation

How do you use office automation products to your advantage?

15 top office automation software tools for 2022

The bottom line

Frequently asked questions
What Is Office Automation?
Technology has had a significant influence on IT and office administration's day-to-day operations. Traditional whiteboards or projectors have been replaced by Interactive digital boards, HDMI and AV cables replaced by wireless screen sharing software, Emails have been replaced by collaboration tools, shared drives have replaced file cabinets, and employee timesheet stamping replaced biometrics. 
The process of deploying hardware and software solutions to ease office-related processes by reducing human interaction, inaccuracies and connectivity errors is called office automation.
Below are some of the latest and top office automation products for 2022.
Types Of Office Automation
Communication and Collaboration Tools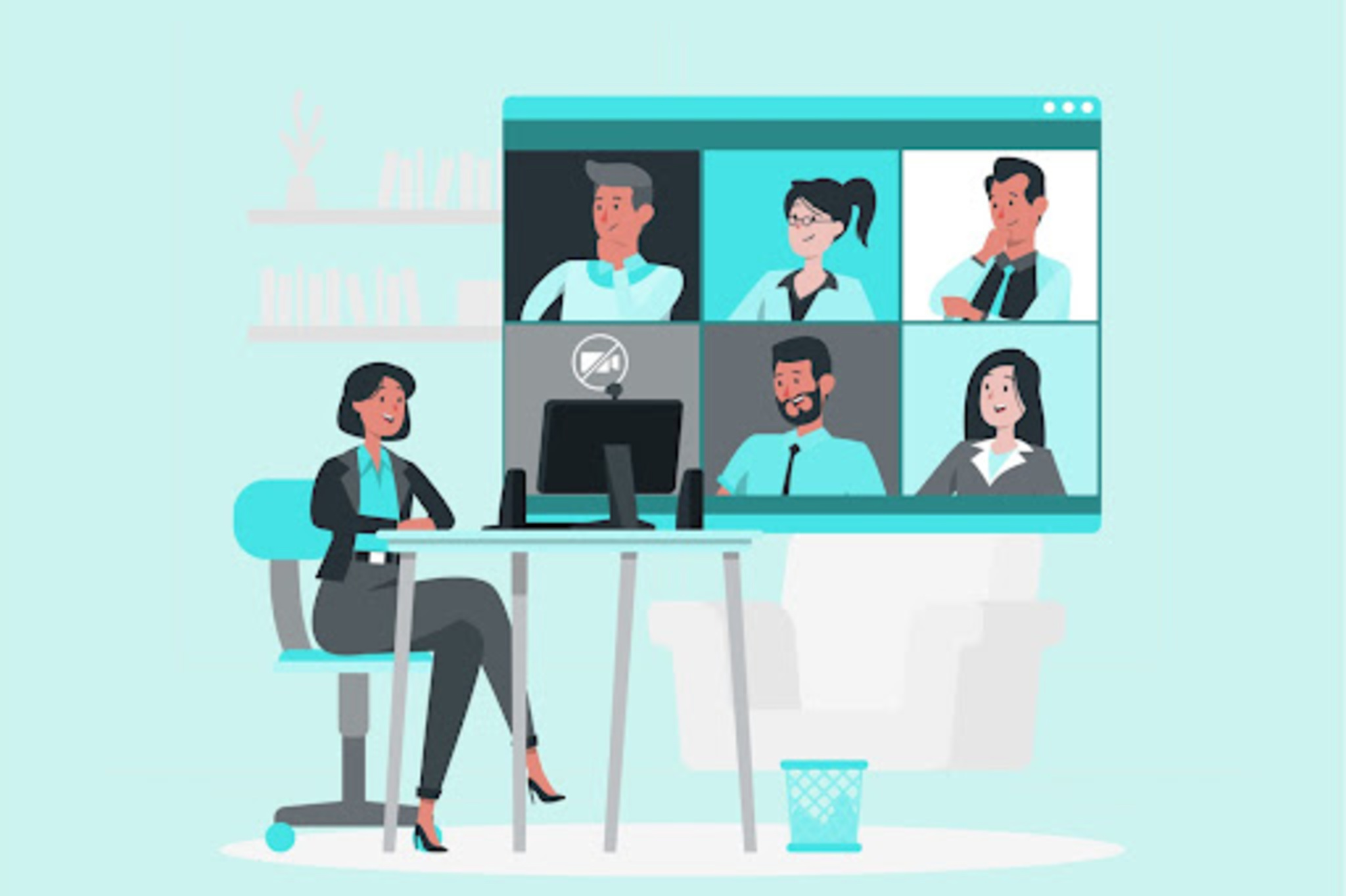 Both front-office and back-office productivity benefit from a consistent and smooth flow of information throughout a business. Organisations are increasingly diverting to smart office automation technologies that facilitate the seamless flow of information and processes as remote and hybrid work becomes the standard. Video conferencing tools like Zoom or Microsoft Teams and Conference room collaboration tools like CloudTouch are popular examples.
CloudTouch – An interactive intelligent panel that turns your ordinary office into a digital collaboration hub.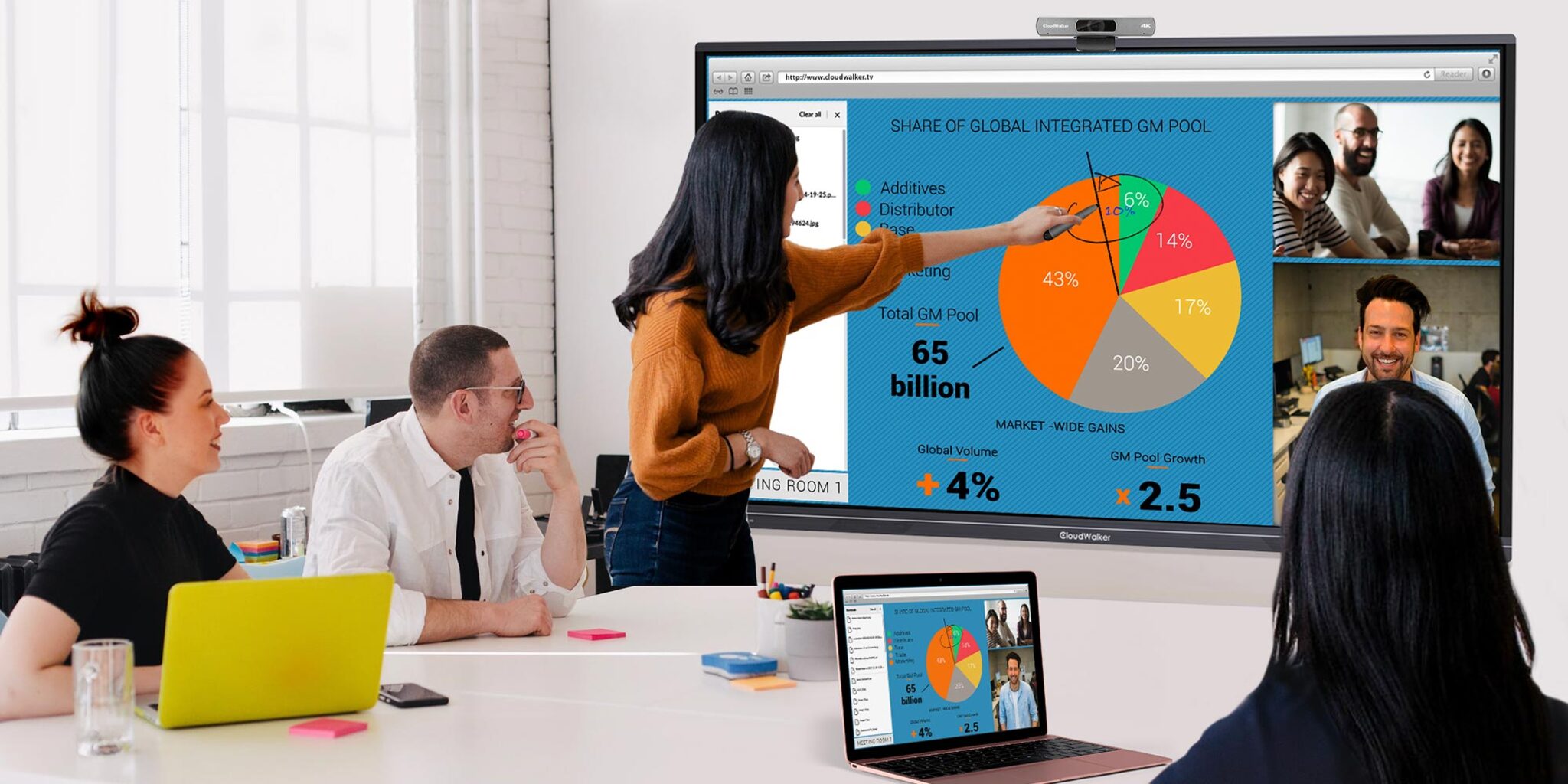 Electronic Publishing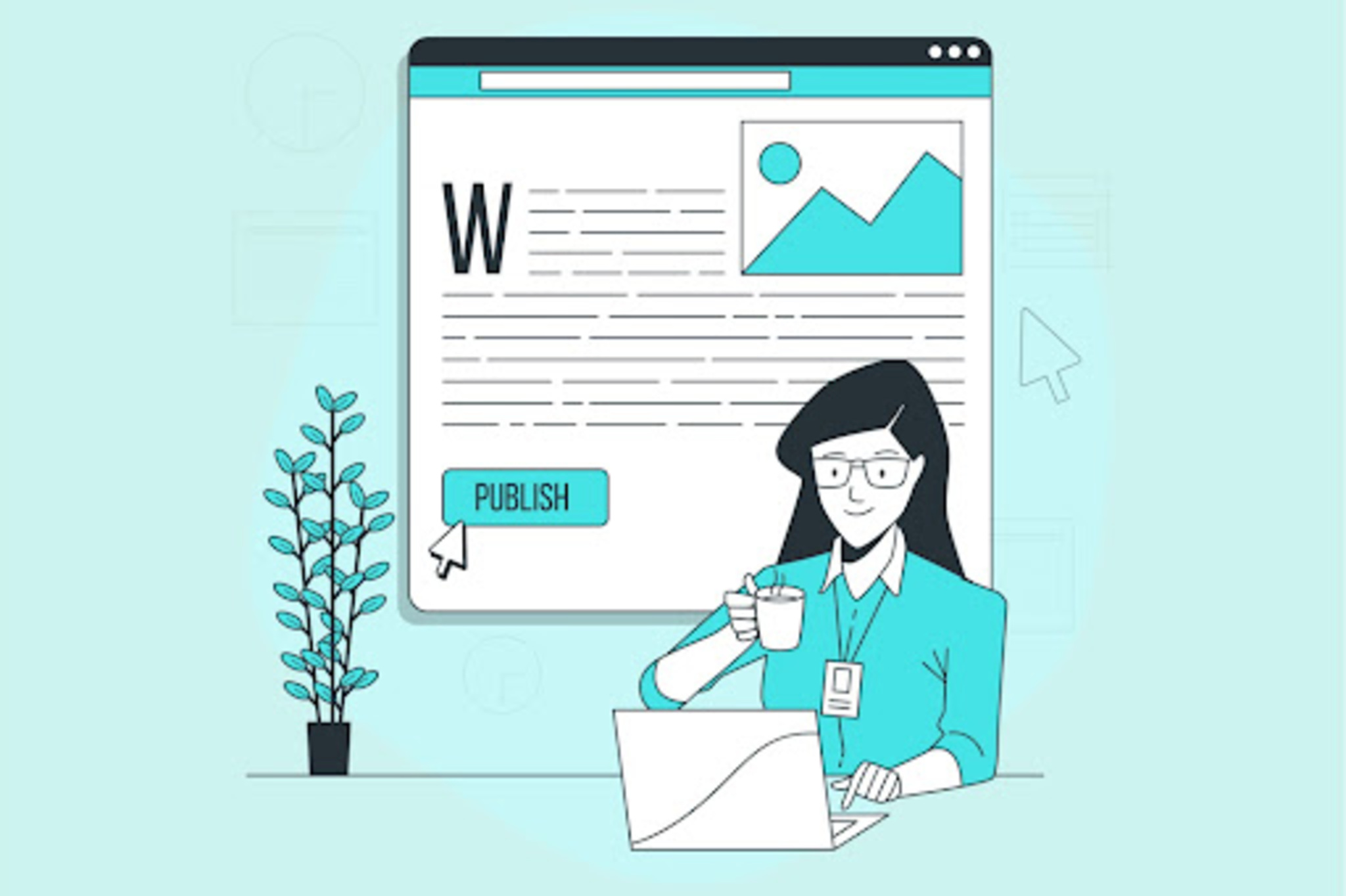 One of the most extensively utilised types of workplace automation is electronic publishing. This category contains office applications such as word processing and desktop publishing that have become indispensable in our personal and professional life. Material management systems (CMS), for example, have grown in popularity as a way for employees to contribute to, schedule, or amend digital content effortlessly. Cloud-based CMS systems are available. Low-code technologies, such as drag-and-drop capabilities, make it simple for non-technical users to generate and maintain their online content.
Image Processing and Document Storage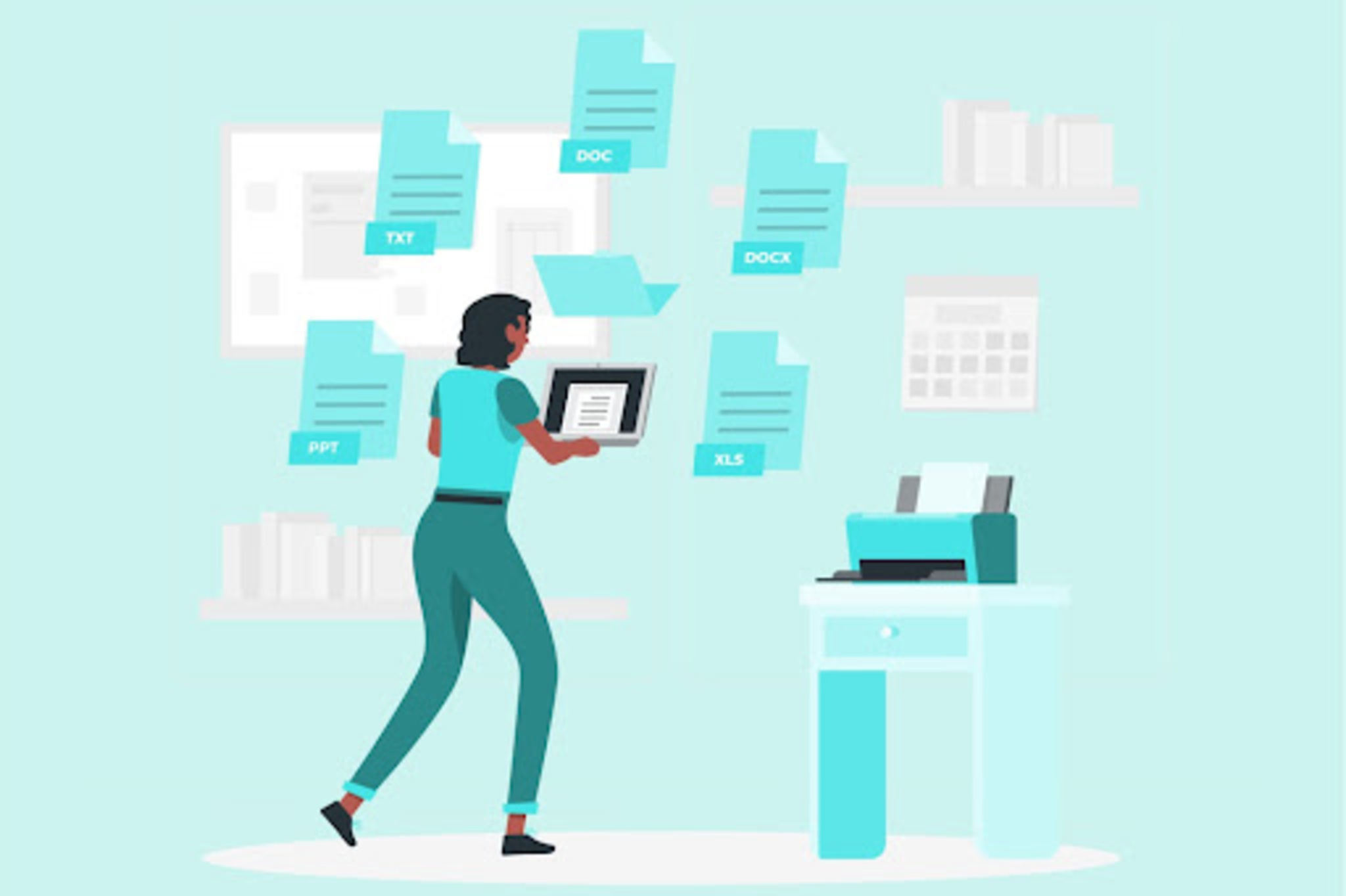 Document workflow management systems and imaging instruments such as scanners and video capture cards are examples of image processing and document storage solutions. Excessive expenditures, lost productivity, costly blunders, and compliance difficulties plague organisations that continue to rely on paper-based or unstandardised operations. It's simple to save, search for, and retrieve documents with a document workflow management system.
Office Management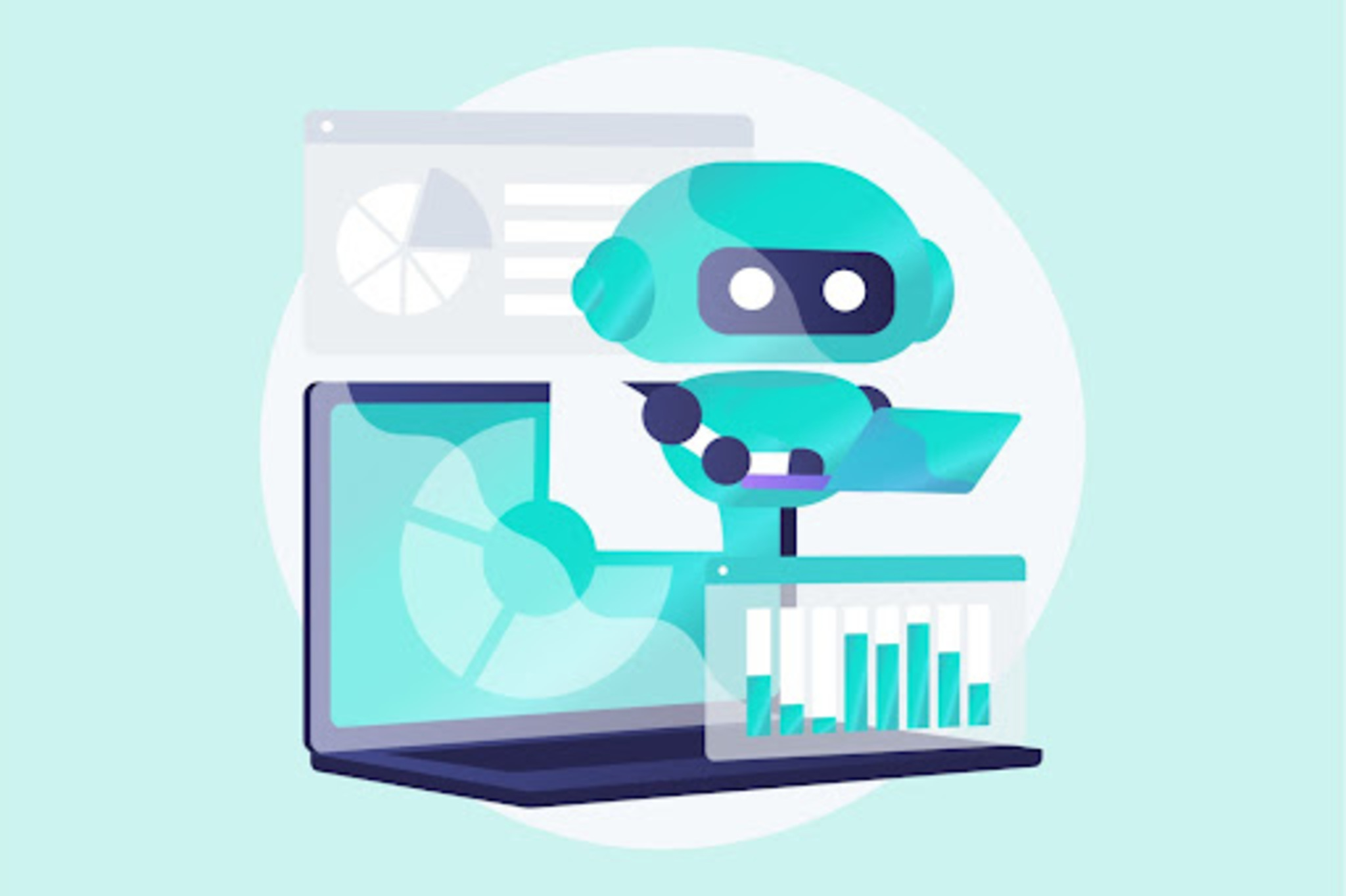 Office automation technology such as scheduling and task management systems are included in this category. Organisations can simply assign and monitor tasks and gather and evaluate performance data using task management. BPM solutions go beyond office automation by helping businesses enhance processes at the process level.
How Do You Use Office Automation Tools To Your Advantage?
Implementing an office automation system provides a wide range of advantages, including:
Limiting IT or human resource intervention while using the tools and reducing operating expenses. 

Elevating team collaboration, communication and increasing productivity 

Streamlining information flow or work processes across departments or teams 

Eliminating time-consuming and tiresome processes to focus on higher-value activities.

Streamlining communication, data sharing and storage while allowing enterprises to monitor and regulate their data.
However, how can you implement these office automation systems to your advantage?
Implementing these office automation solutions is reasonable and doable with a methodical approach by including the best mix of office automation software and hardware tools.
Decide what needs to be automated
Before deploying an office automation system, the company should determine which tasks should be automated. Start by reviewing existing workflows to understand the procedures and resources involved. Business Process Mapping helps identify what a company does, how it does it and is accountable for each activity. This will aid in identifying workflow bottlenecks and tasks that need to be streamlined.
Understand the key features of the office automation system
Many tools, apps and software packages claim to increase efficiency through automation. However, using an office automation system to improve organisational efficiency necessitates more than just installing a few applications. Instead, you'll require an all-encompassing office automation system not only for workflow management but also for employee collaboration and communication management across meeting rooms and conference rooms. 
Check out the latest conference room technology trends in 2022 adopted by leading B2B businesses across industries to elevate team collaboration and productivity. 
Compatibility with the devices
Uninterrupted communication and ease of content sharing are more crucial in today's fast-paced work environment. Employees must be able to easily collaborate and put across their points instantly during meetings, and more in the hybrid work environment. 
Smart office automation tools like Interactive panels are contributing toward building an end-to-end ecosystem of multiple device connectivity across laptops, tablets and smartphones for wireless content sharing during discussions and presentations all on a single screen. 
Integration with other applications
Integrating diverse third-party software or office applications with your existing tools and technologies is one of the most challenging difficulties firms encounter when automating their operations. Your office automation system should be compatible with other software or applications, such as customer service software integrations, workplace collaboration software, or any office or video conferencing applications to be downloaded on your smart devices. 
Security and control 
You must be able to set access rights across the company to ensure the security of your systems. Advanced security protections are also available in cloud-based solutions to safeguard data from being hacked.
15 Top Office Automation Software or Tools For 2022
CloudTouch
CloudTouch is a meeting room and conference room automation tool. An interactive intelligent panel that turns your ordinary office into a digital collaboration hub. It brings people together, enabling you to have innovative brainstorming sessions, cross-functional team collaborations, engaging communication, interactive and smart presentations, and productive meetings, among other things. It's made for having engaging meetings, presentations, training or smart classroom e-learning. Its clever touch technology makes it the smart complement for the smooth collaboration required by every great meeting space.
Airstream
AirStream is a plug-and-play system for making wireless presentations from laptops, tablets, and smartphones to any large screen without the use of HDMI cables and is designed for meeting rooms and boardrooms. Allow your ideas to shine by streaming presentations, photos, or videos instantly and without latency. It facilitates cooperation by eliminating the need to shift presentations or content throughout the team. To collaborate on a single screen, just mirror numerous devices simultaneously. Your meetings and presentations will be more user-friendly, simple, hassle-free, and mobile as a result of this.
Webcams
The professional business webcams from CloudWalker's technologically sophisticated line are used extensively for business collaborations through video conferencing and more especially during this hybrid or on-site work environment at this time. Comes with an ultra-wide viewing-angle, captures the desired sound and provides the highest-quality video for an almost genuine collaborative experience in meeting or conference rooms. It integrates with any video-conferencing applications and produces amazing 4K Ultra HD and Full HD video with remarkable picture quality, vibrant colour, and crisp details. It automatically frames all guests in conference rooms with optical zoom using facial recognition and motion technologies. 
Portable Touch Monitors
CloudWalker portable touch displays are the most convenient way to work and play while on the go. Simply connect with your existing devices including laptop, desktop, or mobile phone any time and from any location. Use it to extend your laptop screen to the monitor which turns your laptop into a touch device or even turn your phone into a desktop monitor for a bigger visual experience and everything that you do on your phone. Ultra-light and extremely thin, this monitor delivers an exception Full HD resolution with an ultra-bright display and several connectivity options to help you multitask like a pro, work smart and increase productivity. 
Kisi
Onboarding new workers and allowing staff access to your buildings, offices, and other protected places takes time when you're growing your workforce. Kisi lets you add new workers in batches, grant and revoke access from your phone, and guarantee that recruits have the access they need to get started right away. A complete digital audit trail keeps essential data safe if required for the future.
Workable
Workable is flexible hiring software that streamlines the interviewing and hiring of new staff. Calendar integrations allow you to schedule interviews more easily, and automated assessment tests help you swiftly discover the individuals who are the greatest fit for your company and job. Plus, you don't have to start from scratch because there are over 700 job description templates to select from.
Intruder
Any company's cybersecurity is a serious problem. Intruder automates your cybersecurity, so you don't have to worry about it. This programme examines your systems in real-time to find the most recent security flaws. An intruder will offer you concrete suggestions to help you solve issues that increase your exposure, such as a database that is open to the internet, ensuring that your computer systems and data remain protected.
Procurify
You can quickly track your company's expenditure and get thorough, reliable financial reports using Procurify. Real-time budgeting, purchasing analytics, expenditure management, vendor management, and configurable approvals give you complete control over the purchase process while keeping it going smoothly and fast.
Automation Anywhere
Automation uses robotic process automation (RPA) Anywhere to assist you in automating digital operations. You may use the software to construct bots that learn and execute your business operations 24 hours a day, seven days a week, for increased productivity and complete dependability – all without the danger of human mistakes. These bots are fast and accurate, and they can do computations, scrape data from the web, generate and move files, and more.
LobbyGuard
LobbyGuard kiosks, rather than depending on a receptionist to manage your building's visitor management, may automate the procedure. These kiosks have a camera, touchscreen, driver's licence scanner, barcode scanner, and printer for visitor badges, and they can function with or without receptionist help.
Trello
Trello is a task management app that makes it easier for teams to communicate and collaborate. Workflow automation features including rule-based triggers, custom buttons that conduct a series of tasks with a single click, and due-date instructions are available in Trello's Butler feature. Trello connects with various other tools and may help you track projects and progress from start to finish, preventing bottlenecks and keeping your team busy.
Zapier
Zapier is an easy-to-use automation tool that can help any company save time and money while increasing productivity. This is about as simple as automation gets, allowing you to develop automatic activities across critical business systems in any sector. Using Zapier to automate monotonous manual chores and free up time for more valuable activities, you can create hundreds of automation like this.
ActiveCampaign
ActiveCampaign is more than just a marketing automation platform; it's a genuine piece of business software that combines powerful email marketing functionality with an enterprise-standard CRM. Although ActiveCampaign isn't the only platform of its sort, we believe it is the only one optimised for businesses of all sizes.
Calendly
Calendly is another basic automation solution that every company may employ. It essentially eliminates the need for back-and-forth emails when scheduling meetings, phone calls, and other appointments. For the next meeting, just set your available options in Calendly and provide a link in your email invitation. The receiver then selects a convenient time, and the event is instantly added to your calendar.
Xero
The more your company grows, the more accounting it necessitates, which is always a challenge when resources are limited. Xero helps reduce accounting effort with tools like automated invoicing, scheduled payments, and cash flow management, among others.
The Bottom Line
Save money, time, and move into the future by automating numerous elements of your organisation using office automation technologies that can help with so many basic business chores. Many of these applications and programmes may be combined with your current apps and programmes. Many of these programmes also offer free trials and demos, allowing you to try them out and see how they function before choosing whether or not they're appropriate for you.
CloudWalker is an office automation driven technology company that specialises in building solutions for digital collaborations in offices and educational institutes with Interactive panels, wireless presentation systems, AV displays, video conferencing solutions and more. It allows all meeting room technologies, devices, display and connectivity technologies to function in unison through one device. Explore these tools right now to discover how far you can go with office automation and make your meeting rooms, conference rooms and board rooms smarter. 
Frequently Asked Questions
What is an office automation system?
An office automation system is a technology that allows the transfer of information from one system to another without the need for human interaction, errors, or interruptions. These solutions assist companies in streamlining their internal and external communications, workflow,  securely conducting discussions or collecting, managing, and analysing data for end-to-end activities and daily work operations. 
Are there any disadvantages of office automation systems?
Like any other system globally, Office automation systems have certain flaws, although they don't appear to be as concerning to those who use them. Minor hiccups are widespread, not in terms of frequency, but commonly reported faults. Complete system failure is an uncommon occurrence. The areas where you must dig your pocket are a professional office suite and machines, their installation, training for usage, and the resolution of any early troubles.